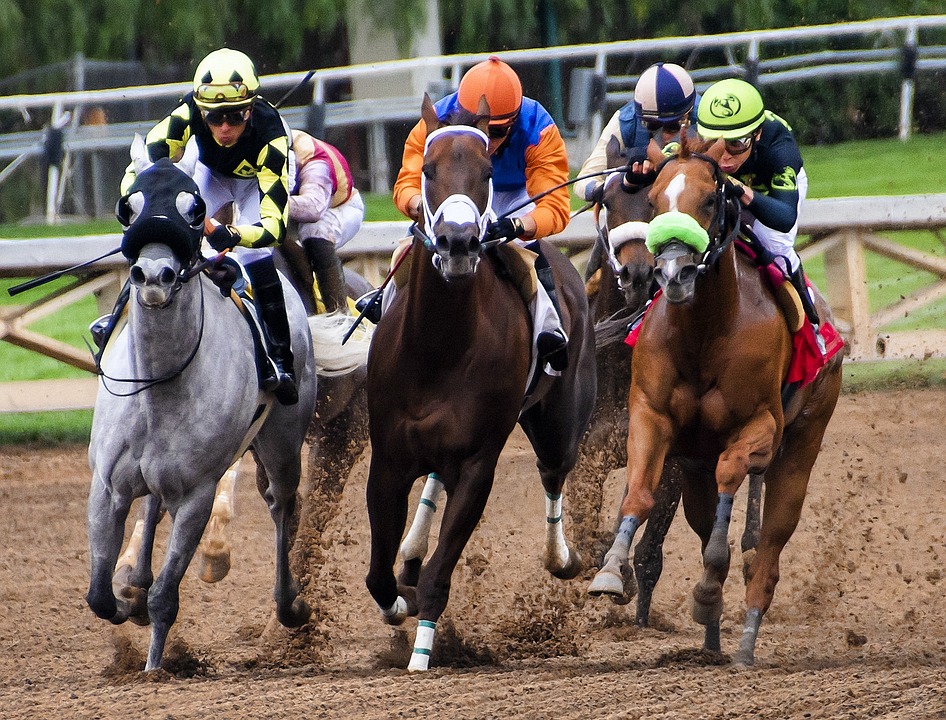 Like much of the rest of the world, India is in love with horse racing. Officially legal since 1996, the sport is largely recognised as a test of skill rather than a game of chance. As such, attending the races and placing bets have been extremely popular in India for a long time. However, if you're about to attend your first ever day at the races, you may be unsure of what to expect. A day at the races can be a huge assault on the senses. With so much to see, do, hear, taste and experience, you may be unsure how to get the best out of your day. You may be unsure how best to dress, how to compose yourself or how the betting system works.
Fortunately, we're here to explain all in our ultimate guide to a day at the races…
Do your homework
A day at the horse races is, first and foremost, a fun day out. But if you're planning on betting at the races, it's best not to do so arbitrarily. Pick a few of the races that you think you might want to bet on. Find out who's going to be racing and take the time to have a quick look at their previous records. Research the horses and the jockeys. See if you can find out any pertinent information that will influence how you bet on the day. There will be a lot of races throughout the day, so you can't possibly expect to prepare for them all. Still, it's worth taking a little time to make sure you don't go in completely blind.
Get there nice and early
India has a number of prestigious race tracks, some of which go back to the times of the Maharaja. Many of them are beautiful and have fascinating histories. So, you might want to consider getting there early to take a look around before things get really busy. Especially if you're visiting prestigious track like Pune Race Course, Ooty Racecourse or Mahalaxmi Racecourse.
What to wear for a day at the races
In India, as in much of the rest of the world, horse racing events are associated with prestige and glamour. As such, guests are expected to dress formally and in attire that is modest yet glamorous. Gentlemen will want to wear a suit, although whether they wear a tie or open collar is up to them. Ladies will usually wear an afternoon dress. However, a shift or long skirt will also work well. As important as it is to dress for the occasion, it's also important to remember that you'll be there for a long time. So it's best to wear something in which you'll be comfortable.
Etiquette- how to compose yourself
Compose yourself like a gentleman (or a lady) and you'll find that's all the etiquette you need to worry about. If you live in a state where alcohol is legal, remember to pace yourself and avoid hitting the bar too early. You may see at least one celebrity at the track, and it's important not to get starstruck. Be polite and respectful towards other guests at all times. Even if they're loud, obnoxious, drunk or all of the above. You never know who's having a really bad day. While you may observe the horses and jockeys around the paddock between races, remember to keep a respectful distance from the horses, jockeys and handlers. This will be a tense day for them, and you want to contribute to this as little as possible.
How horse race betting works
You should buy a program for the day as early as possible, even if you've already done some research. These will be readily available both inside and outside of the race track. This will allow you to re-familiarise yourself with the horses running on the day and the races upon which you want to bet. Most of the time, there will be a race every half an hour, so it's important to pace yourself and make sure you choose the right horses in the right races for your schedule.
When it comes to betting, you'll have a choice between betting with the "tote"- the totalisator, the facilities for betting at the course, or through the bookmakers. You can bet with one, the other or both.
The tote works differently to the bookies. Winning bets at the tote are placed in a pool and shared between ticket holders. Taxes will also need to be applied. If betting with the bookmakers (on-premises or via an app) you'll enjoy fixed odds so you know exactly how much you could stand to win.
There are numerous ways to bet. You can bet on a horse "to win" or to come in second or third place. There is also usually a jackpot available to anyone who can guess the winners of five races. Which is why it's such a good idea to be prepared.
Whether you're going to bet or simply to enjoy a fun day out, make sure you make time to enjoy yourself at the horse races!