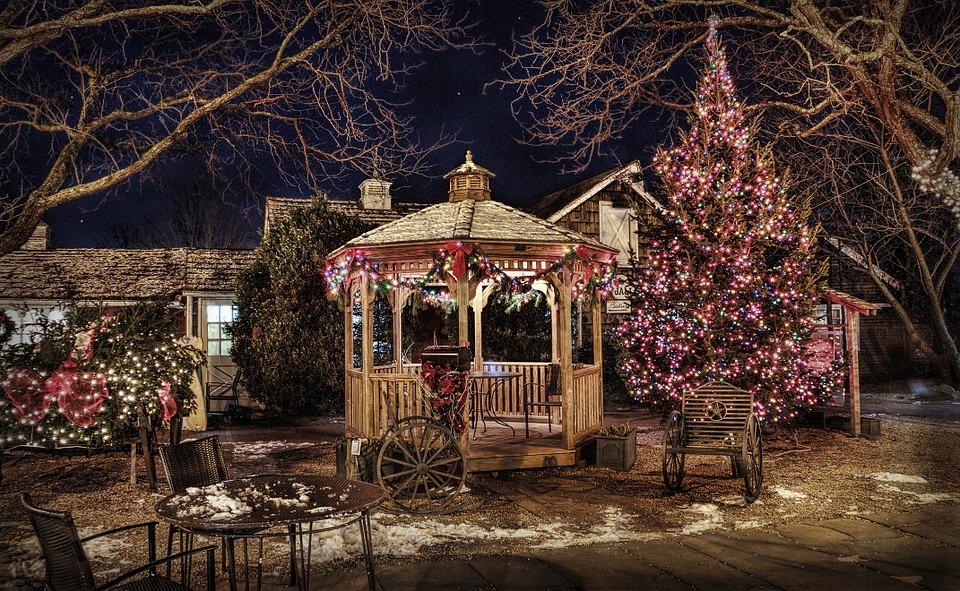 Thinking about heading away for Christmas? Off in search of some illuminated Christmas markets or foreign mulled wine? If you are one of the thousands of people who head off on air Canada this holiday picking where to go can be the make or break of your festive season.
So to help you decide here we've picked 5 of the best places to spend Christmas this year.
1. Verbier, Switzerland
The best place for a winter ski vacation will be Verbier, in Switzerland. With excellent snow conditions and a festive feel every year, this place is a true wonderland. As soon as the sun goes down and the towns lights switch on, the place becomes a magical haven. As well as the skiing and beautiful town, the Verbier Luxury Ski Chalet Rentals will only add to a perfect family Christmas. With a huge selection of rental properties available through Tempston Luxury, staff, pools, games rooms and minibars will ensure you have one of the best Christmas days. Watch the piste makers from your balcony as they scuttle during night and enjoy well-groomed pistes and a lively town during the day.
2. London, England
London is a real winter wonderland at Christmas time, in fact it even builds one in Hype Park during the holiday period where guests can indulge in mulled wine, ride thrill ride or check out over 100 market stalls amongst a whole host of winter décor. The city prides itself on its fantastic illuminations, ice rinks, Santa's grottos and Christmas trees that seem to be everywhere during this period. Aside from the decorations there is the shopping and west end shows which are fantastic all year round but really mean something special at Christmas time.
3. Lapland
No destination in the world is quite as 'Christmassy' as Lapland, the home of Santa Claus. This arctic destination really transports you to the real life fairy-tale of Christmas. There are many destinations to stay such as Rovaniemi in Finland where you can experience reindeer sleigh rides, ice fishing or tear it up on snowmobiles. Of course if that's not your thing you can always curl up in front of an open fire with a tasty Christmas dinner. Don't forget to drop in on Santa's workshop too!
4. Rome
Christmas Eve in Rome is something to behold even if you aren't one for religion. On this night every year tens of thousands of people descend on the Vatican to partake in midnight mass service to celebrate the birth of Christ. The service features readings and blessing by the pope himself and it truly is a wonderful occasion, even just for the sheer sense of togetherness and family.  St Peters square also features a beautiful nativity scene called 'gargantuan presepe' which is free to visit. You can make ease of your trip by booking your hotel through websites such as booking.com and your airport transfer through romeairporttransfers-italy.com to enjoy a smooth and stress free vacation.
5. Prague
For those looking to a historic feel to their winter trip Prague is ideal. At this time of year snow is guaranteed as temperatures drop well below freezing, covering the city in a beautiful blanket of snow. A month long Christmas market which features fresh authentic Czech produce is on offer for you to explore ad is notoriously known as one of the best in Europe. It's also the city's busiest musical season so it's a really lively time to visit this stunning historic European gem.
6. New York
One of the world's most famous and most attractive tourist destinations is of course New York. During the run up to Christmas Manhattan undergoes a very special transformation that really does have to be seen to be believed. All of the shops are constantly glowing in a sea of mystical golden light as you make your way through such streets as Fifth Avenue. Be sure to visit central park for some ice skating after exploring the shops or perhaps relax and enjoy one of the city's infamous Christmas shows such as the St John the Divine's Winter Solstice.
7. Miami
Another location in the United States, Miami is one of the most desirable vacation destinations in the world. In addition to having year round favorable weather – and exceptional weather during Christmas time – Miami hosts storied events all December long. Boasting scenic waterfront vistas throughout the cities various regions, and one of the most internationally appealing cities in the country, it's a great place for sightseeing and people-watching. Miami's vacation destination is not lost on the international real estate market either, it is one of the most desirable places to live in America, providing favorable tax situations and solid investment opportunities.