A gorgeous accent chair is a precious commodity – one that can totally change the face of your home interior design with simply its presence alone. The Hans Wegner 'Circle' is one such mid century modern chair that delivers the best of form and functionality. It's not only visually attractive, but is also highly comfortable to sit on. But best of all is the fact that it delivers a very unique aesthetic that can make your spaces – especially living rooms – feel one of a kind. Let's take a look at how you can use this chair to elevate your living rooms:
1. As part of the sofa formation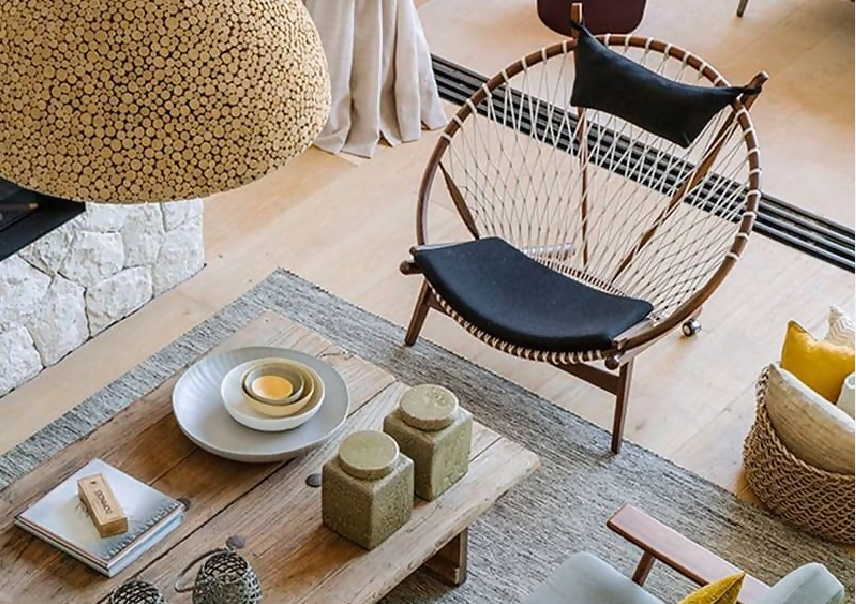 The Hans Wegner 'Circle' is the kind of a mid century modern chair that can emulate an eclectic vibe in the most simplest of interior design formations. So, if you've got a sofa set-up that lacks one piece, you can artfully maneuver this chair in there to spruce things up. If you're not feeling very sure about this venture then simply take a look at this image. Here, the mismatched objects and surroundings highlight the presence and design of the chair while helping it add some visual contrast within the space in a seamless manner.
2. Create a separate nook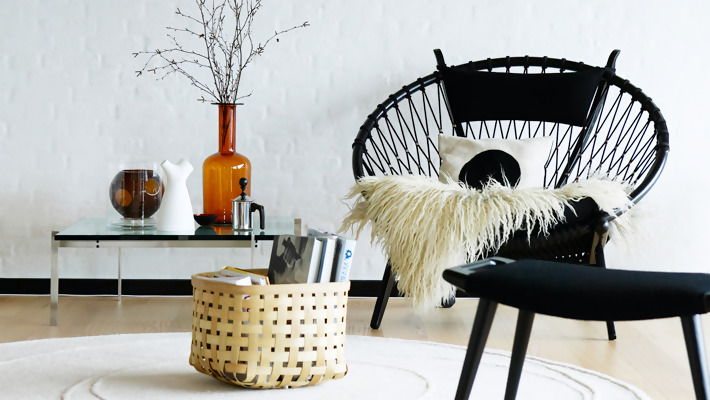 If you're happy with your living room set up but need something extra to spice things up, then you can use the eclectic aesthetics of the Hans Wegner 'Circle' to create a separate contrasting nook. The one featured in this image is an excellent example. The artful arrangement of each and every object used in this formation in truly inspiring. The 'dream catcher' like visuals of the chair complement the modern accessories beautifully – it's all in the detailed contrast!
3. Liven up an empty corner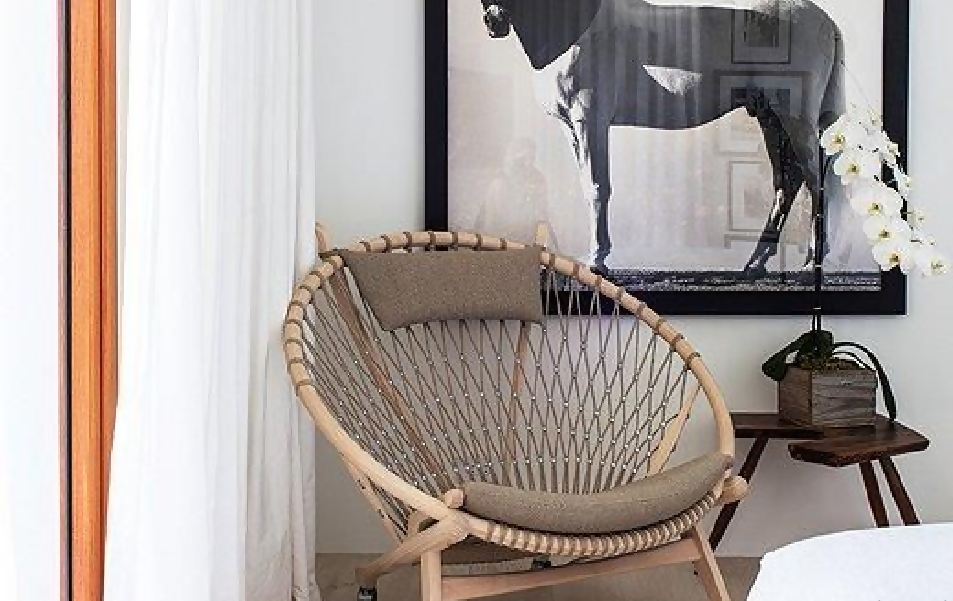 Most living rooms suffer from the 'empty corner syndrome' where the lack of a nice furniture piece or décor item can make the whole space feel empty. The Hans Wegner Circle is the kind of midcentury modern chair that can be the perfect solution to this dilemma. You can use its highly unique looks to set off this empty corner. It doesn't even have to have a bold fabric scheme – just a simple, understated color can feel just as good and eye-catching.
4. One of an accent piece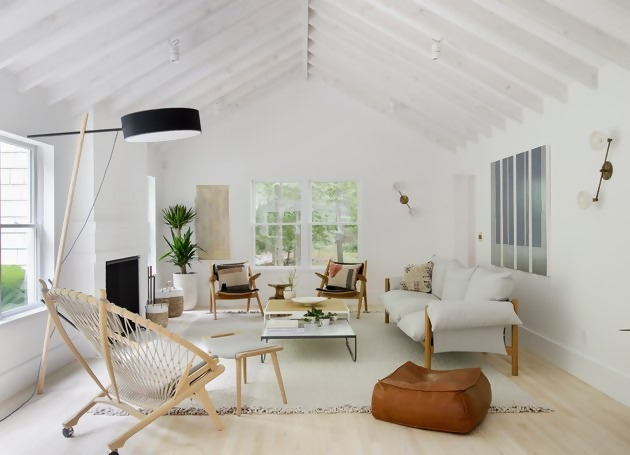 As far as the dynamics of a mid century modern chair go, the Hans Wegner 'Circle' is definitely one of a kind. This is because it has the ability to stand out within other eclectic objects. It has a very whimsical design and an incredibly stunning circular structure that can make it the highlight of any living room. Just take a look at this image – the 'Circle' has been used in the capacity of a gorgeous accent piece and it definitely delivers accordingly.
5. For visual contrast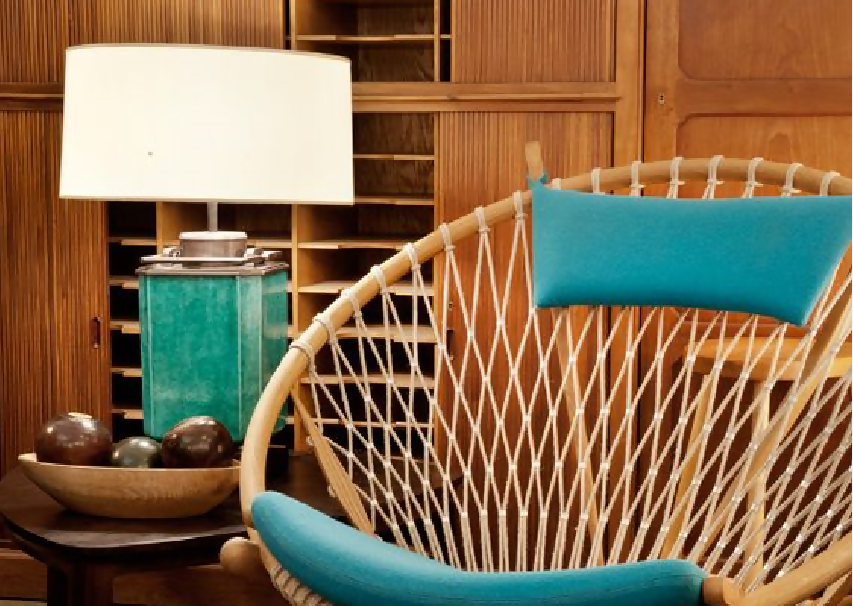 If you think that your living room is too plain or monotonous, then the Hans Wegner 'Circle' is the kind of mid century modern chair that can be used to emulate some great visual contrast. No matter what type of an interior design theme you've got, this chair can complement it all. The contemporary-rustic look featured in this image is very unique, but the teal and wood combination of the 'Circle' manages to take it to a whole new level.
As you can see, this midcentury modern chair is not only beautiful but also very versatile – the perfect way to make your living rooms the height of contemporary chic.