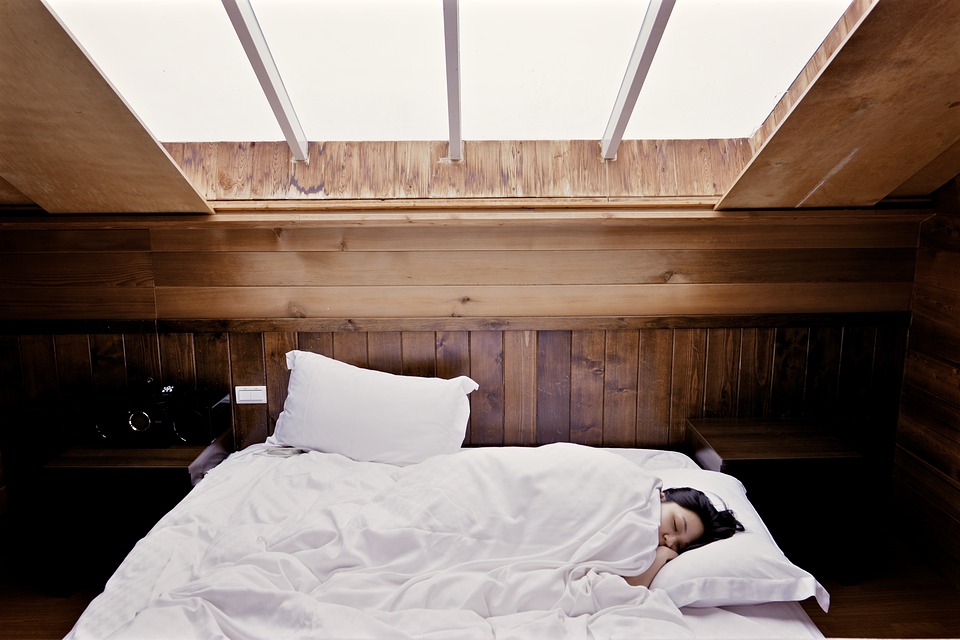 Today's bedroom serves more than just a sleeping quarter. Now it's a combination of sleeping space, office, library, even laundry room. Ultimately it is a sleeping sanctuary. This room should be the most personal and luxurious place in the entire house. It's where you relax and feel comforted from the day's woe.
Here are a couple of small, homeowner-tested tips you can apply right away to improve your sleep. Consider these as you finalize your color, style, and furniture selections.
Your mattress defines the quality of your sleep. Your sleepless nights might be solved by simply getting a new mattress like tempur beds. A mattress that's too hard, soft, or lumpy can keep you up all night. You can find many different types of mattresses, which includes the foam, pillow, innerspring, waterbeds, adjustable, airbeds, and tempur beds, with the latter continuing to dominate the market with its countless benefits.
Let there be… darkness. Based on the study by Brandon Peters, M.D., who is an expert in clinical sleep medicine and neurology, our mind and body's natural circadian rhythm is best balanced towards dark-light cycle. Your bedroom's lighting whether natural or artificial can affect your sleep.
Today's modern living can disrupt us from the calm and dark that our bodies require for sleep. Modern devices like digital clocks, phones, televisions, and computers can light up your bedroom and negatively affect your REM (Rapid Eye Movement) sleep. Alternative options you can use in your bedroom includes using armoires to hind computers or televisions. Consider removing phones from your bedroom as well or if you really need it, hide it away from your sight.
Manage air temperature. A room that's either too cold or too warm can affect your sleep's quality based on Ralph Downey III's study. As the chief of sleep medicine at Loma Linda University, his solution to alter your thermostat has as simple as it seems, have aided in many people with sleep issues.
You can also apply other techniques for regulating temperature via ceiling fans, portable heaters, or heavy blinds and window treatments, which can effectively help keep a room dark while preventing weather conditions outside from entering your bedroom.
Soothing colors and sounds to create a restful sleep. Fun, colorful, and bright rooms can at times help make sleeping an awesome and easy affair. However, they can also be a nuisance in a bedroom. You can make use of soothing, calm, and muted blues, pastels, and greens which invokes calm and peace. Soothing sounds can also promote sleep, such as soft wind chimes, a babbling brook, or crickets' chirping. It's easy to add these sounds in your room with a CD player or any other electronic device; for the real thing, try placing a small fountain in your bedroom or hang some wind chimes outside your window.
Reduce clutter, boost sleep. A cluttered bedroom can cause sleep deprivation. Too much clutter can lead to both uneasiness and anxiety whichever room you are. Tidy up so you won't worry about tripping over stuff when you wake up.
End Note
Any of these tips can help you maintain a haven of sleep and relaxation in your bedroom. The next step to improving your bedroom is getting the right stuff. Check out Domayne's tempur mattress range to see the customer-raved tempur mattress, which is perfect for anyone who is having sleep issues. Check them out today to see the size that will suit your style, color scheme, and furniture.