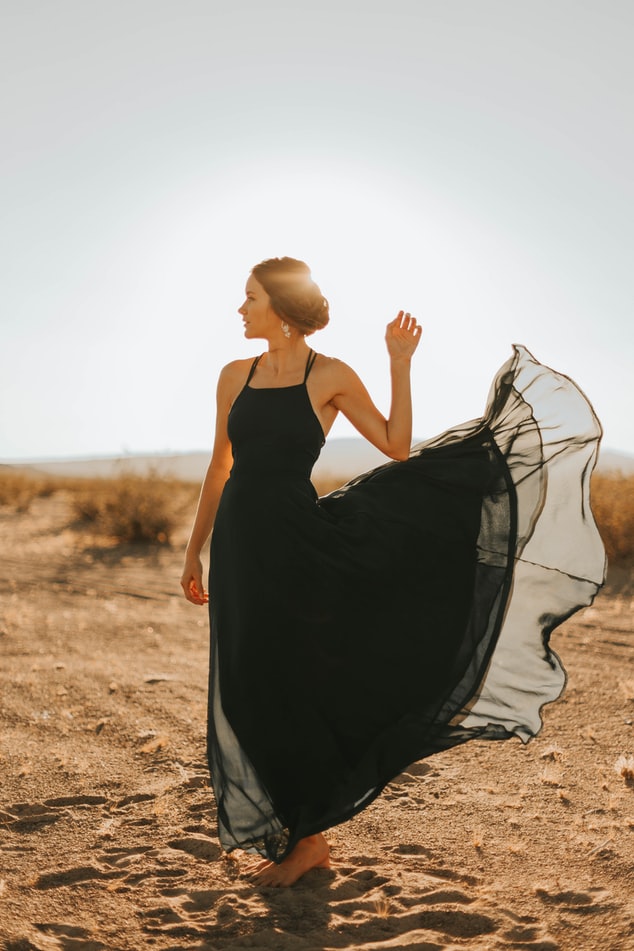 Classy is timeless. Want to move to that direction and change your style to add a classy touch to your outfits? Well, the options can be endless when it comes to finding a classy outfit. Weather, occasion and body type are the key things to take into consideration when it comes to choosing something classy to wear. Here, we are going to focus on several classy dresses. Check it out! It might give you an idea.
Classy and stunning, here comes the one-shoulder dress
Indecisive or is it just cold outside? You may opt for a one-shoulder dress. It is characterised by the one shoulder and is a form of asymmetric dress. It is available in a full-length sleeve and one strap. Choose the one that you prefer. Asymmetric outfits normally attract attention and you might have all eyes on you.
Take off the strap with a strapless dress
One-shoulder isn't your cup of tea and you want to make give it a classier look by showing off those lovely shoulders. In this case, a perfect strapless dress is the one for you. It is said that designer Mainbocher was the one who came up with this awesome idea back in the 1930s. The name says it all – Strapless.
No sleeves, no straps. It relies on your body contour to keep up and sits above the bust. Are you thinking that it's too cold? Or are you just not comfy to show your skin? Match it up with a lightweight high-necked long-sleeve garment. Or try it out with a nice blazer. This might stun others.
The never outdated pencil dress
Yes, until now a pencil dress and skirts have not gone out of fashion. Whatever the occasion, you might want to go for a classy pencil dress. Cocktail party, prom night, romantic dinner, any event – the pencil dress could make it up. This type of dress is normally nipped in on the waist, with a border that hits below the knee and has no trappings or stomp.
Going on a date? This silhouette pencil dress could be great. Red, black, pink, green, nude or any colour of your choice. Switch thing up by opting for a plunging neckline or with a nice turtleneck. Not to forget the heels to give it the best classy look. Let's make it simple yet classy!
Let's lace it with a lace dress
Serve up with a slice of elegance as you wear a lace dress. From animal prints to plunging neckline, they might be the best classy dress that you would want to wear for any special events. It looks great in both maxi and mini. If you want to wear your style right on your sleeve, let the eyes be on you with a fitted lace dress.
Asymmetric Dress
Are you not sure if you need to be formal or not? Or you're not sure about the type of classy dress that you want to wear? An asymmetrical dress might have two sides with different length. The back can be longer than the front or one side can be shorter than the other. An asymmetrical dress is also available with no sleeve on one side and a long sleeve on the other side.
These types of dresses come in different forms. You can have an asymmetric lace dress, asymmetric one-shoulder dress, asymmetric sleeveless dress and many more. Choose one of your choices, that make you feel comfy, stylish and something that would fit the event. High heels will be a top-up on this outfit.
Choose your favourite one based on the event that you are attending. Wait! Valentine's Day is at door. You might choose any of the above to make the event more special. You can even gather some inspirations on some sweet gifts and treat ideas on the very popular slot games, Tweethearts and Gift Shop Progressive Slot. These games are all live at Magical Vegas Casino, waiting to be played.
Ladies! Don't forget the heels and clutches to match your outfit. Too cold? Well, a blazer would look perfect on any of the above-mentioned classy dresses.