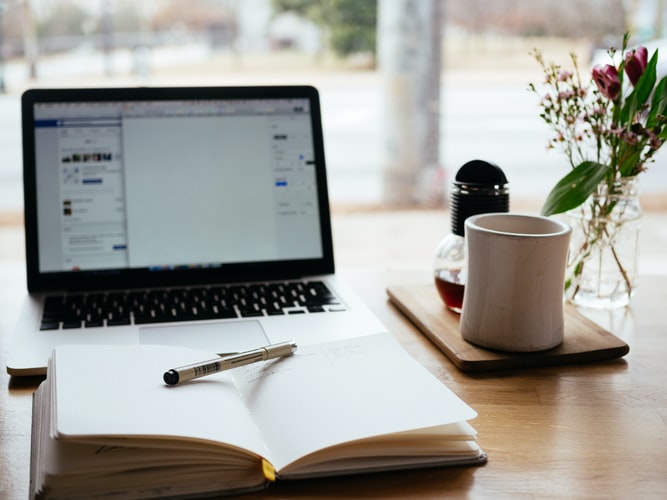 Having an MBA has long been considered the gold standard in the business world, and many people with ambitions of becoming a high-level executive feel that the qualification is an absolute necessity in order to get promoted. Of course, these days that's not exactly true, and there are many examples of hugely successful businesspeople who don't have MBAs – and some who don't even have a degree at all! So, how do you decide if the qualification is right for you?
This article will attempt to help you answer that question by explaining a little bit more about what an MBA is, what subjects it covers, and the benefits it can have for your career – as well as the alternative options available. With higher education requiring a lot of time, money and effort from you, it's not a decision to rush into. However, it is one that can dramatically change the course of your life for the better, if you make it wisely. So, let's get into it!
What exactly is an MBA and who is it for?
An MBA is a Master of Business Administration, which is a postgraduate level qualification in the field of business and management. The primary purpose of the qualification is to help you develop the knowledge, skills and experience to progress to a high-flying career within your chosen company and industry. It's a very prestigious qualification and one that's recognized all around the world, meaning that having this degree gives you an air of credibility that's hard to beat.
The first factor to note when deciding if this is the right degree for you is that because it's quite a general qualification, it's open to people from a wide variety of backgrounds. This means that it doesn't matter too much what your major was during your undergraduate degree, or what industry you currently work in – the more important consideration is your level of experience.
Most MBAs require you to have worked in a professional capacity for a few years before enrolling, although there are some programs aimed specifically at recent graduates. On the flip side, if you already have managerial experience then you might be better suited to the Executive MBA, which is designed for those who are further along in their careers.
Thus, you can see that an MBA is actually suitable for a broader range of people than you might expect, leading to diverse and interesting classrooms where you can learn from others with very different backgrounds and experiences to yours. Another advantage of the MBA is that because it is aimed at working professionals, there are plenty of options for fitting your studies around your current job. For example, part-time study is common, often with classes scheduled for evenings and weekends, as well as online learning programs.
What topics does an MBA cover?
The exact topics that you study on an MBA will vary according to two main factors: the college that you study with, and the concentration that you specialize in. The first should be fairly self-explanatory. Every institution decides on its own module list according to the strengths of its staff, and while of course the majority of programs will offer very similar titles, there may well be some that are unique to certain colleges. This is why it's important to check online module lists carefully when deciding where to apply. Having said that, the following is indicative of the sorts of topics you can expect to study:
Accounting
Marketing
Corporate Finance
Business Ethics
Brand Management
Data Analytics
International Business
Business Intelligence
Design-Led Innovation
Entrepreneurship
Customer Behavior
Market Insights
Value Chain Management
Business Economics
Strategy
Investments and Risk Management
Critical Leadership Decisions
Operations Management
Negotiations
Corporate Reporting
Digital Business
Leading Global Teams
Banking and FinTech
Mergers and Acquisitions
Venture Capital
Social Innovation
Building and Managing Reputations
Project Management
Pricing Strategy
When it comes to concentrations, again this will vary by institution, but many programs enable you to tailor your studies to fit your specific interests and career goals. Thus, while some modules will be mandatory for everyone, others will be optional.
Generally there are two different types of specialisms: those that focus on a specific industry, and those that focus on a specific part of business. So, for example, you could choose to concentrate on healthcare or engineering and how all the different aspects of business fit into those particular industries. Alternatively, you could choose to focus on an area such as finance or accounting, and cover a wider variety of topics within your chosen field. Click here for more information on picking your concentration.
One of the key issues to keep in mind is this: Do the modules above sound interesting to you? If you can't wait to explore them, that's a good sign that an MBA is right for you. If on the other hand the thought of studying these topics fills you with boredom or even dread, it might be sensible to start looking at different majors!
Whatever modules you choose to take, you can expect to have lectures and seminars to attend, reading and written assignments to complete, as well as a lot of group work to undertake. You will also have to complete at least one major project during the program, on a relevant real-world issue of your choice.
Part of what you should take into consideration when deciding whether an MBA is right for you, is the style of study. It's slightly different to what you might have experienced at undergraduate level, with a lot of group work, case studies, presentations and real-world projects. This makes it perfect for boosting your confidence, leadership and teamwork skills. However, if you are shy or prefer a more traditional academic style of learning, you might not find it so enjoyable.
What sort of career path is an MBA useful for?
An MBA will teach you skills and qualities that are useful in a wide variety of future careers, however, the program is particularly well-suited to those ambitious people aiming for very high-level managerial and executive positions. It can be an effective way to climb the corporate ladder thanks to the credibility the qualification gives you, and in many fields can lead to a big salary boost too.
How do you know if it's necessary, though? The best way to find out is to spend some time thinking about what kind of career you are hoping to have. Then take a look at the people who are already working in those jobs and see what kind of qualifications they have. If the majority of them have an MBA, you can feel confident that it's important for the field you're interested in. On the other hand, if none of them do, and instead you notice a different qualification is common, then an MBA might not be the best choice for you. Having said that, the business field is constantly changing, so even if an MBA previously wasn't considered necessary that's not to say it isn't now or won't be in the future.
If you want to use the MBA to climb higher within your current company, another good option is to talk to your current boss. Not only can they give you advice, but you might even find that your company is willing to sponsor you to study if you agree to stay on with them for a certain number of years after you graduate – a real win-win situation! If you can't get sponsored by your current company don't feel disheartened though. There are lots of scholarships available to help you cover the costs of studying, so be sure to spend some time researching them.
Finally, one of the major advantages to doing an MBA is actually the networking opportunities it provides, and it can be a great jumpstart for those who want to start their own business. Therefore if you have an entrepreneurial spirit, studying for an MBA can not only give you the tools to get going, it can be a fantastic place to meet future business partners and even investors.
What alternatives to an MBA are there?
If you are keen to develop your skills and knowledge but think that an MBA is too expensive or otherwise not quite right for you, there are alternatives out there. For example, if there is one specific area you want to focus on – such as marketing, entrepreneurship or management – take a look at short courses or even other Master's courses that focus solely on that. This might be particularly relevant to you if you work in a niche industry or a very specialized role.
Alternatively, if setting up your own business is your ultimate goal, why not just learn by doing? It might take some trial and error, but there is a multitude of successful companies that started this way, and you can take the money you would have spent on MBA tuition and put it straight into your business instead.
At the end of the day, only you can decide whether an MBA is the right path for you or not. So, take the time to consider it carefully, and good luck with whatever you choose!