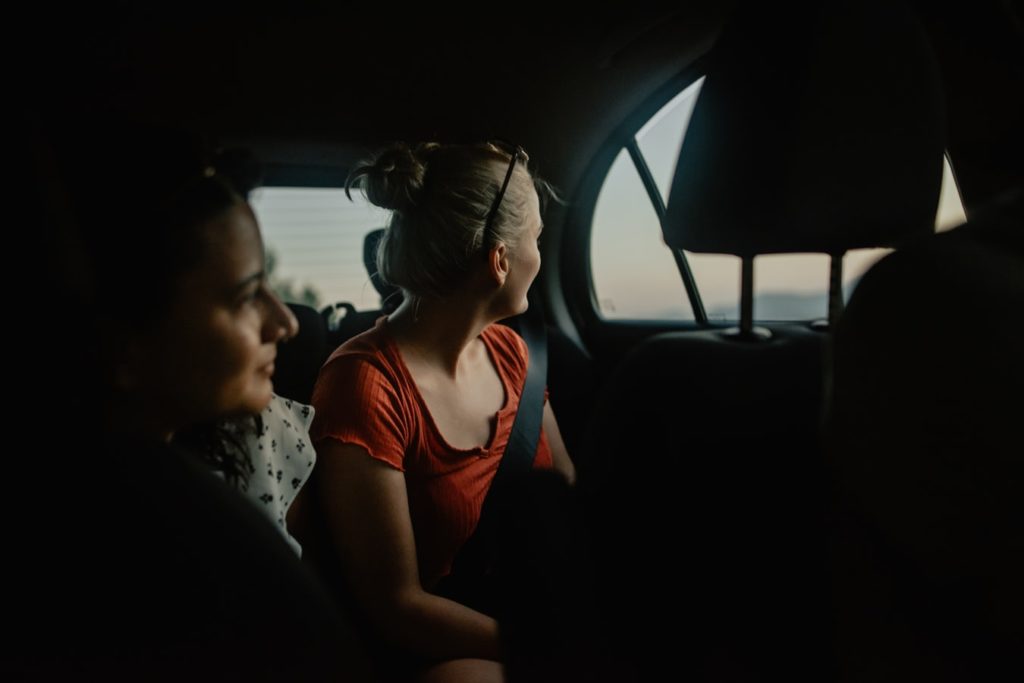 Source: Unsplash | Esther Driehaus
Are you taking a road trip with your family this summer? Maybe you are traveling to the Pacific Coast of sunny California, or maybe you are just heading to the store. However long or short your trip, your family's safety should be your top priority before you hit the highway.
Install car seats and belt up
Traveling with infants and young children? Ensure that your kids are safe and secure in correctly fitted car seats appropriate to their size and age. Each state has varying legalities covering child seat regulations, so read up on the minimum expectations for your area. This comprehensive guide will help.
The American Society for the Positive Care of Children (SPCC) recommend that children under 12 are seated in the rear of the vehicle for both their own safety and to reduce distraction. Adults should also lead by example and be sure to wear their seat belts. Statistics show that the risk of serious injury in children aged 4-8 years can be reduced by as much as 45% through the correct use of booster seats, and rear facing seats can reduce the risk of mortality in children under 4 years old by a staggering 75%! It may cost you a little more time to get everyone in and ready to go, but the cost of failing to do so could be far greater.
Maintain your vehicle
Trust can make people complacent. If your vehicle has always been reliable it is easy to neglect maintenance and trust that everything is in order. However, general wear and tear can impact on the safety of your vehicle and compromise your family's wellbeing. This video will show you how to perform a basic vehicle check, but if in any doubt, then a professional mechanic can help.
Things to monitor include:
Tire treads
Oil and fluid levels
Bulbs and horn
Signs of leaks
Unfamiliar noises or vibrations
Wiper blade condition
Key batteries
Items worth having on board in the event of an accident or breakdown include:
A jack
A spare wheel
A first aid kit
A tire pressure gauge
Reflective triangle
Spare oil and washer fluid
A blanket
A cell phone charger
An emergency contact number
Drive legal
Ensure that you are meeting all the legal requirements for your state and those you may journey through. Ensure all passengers are secured, that you are not driving under the influence of narcotics or whilst tired. Avoid using your cell phone whilst in motion and stay vigilant. It can be easy to become distracted whilst driving, especially when travelling with a young family, so prepare for longer journeys with books, games and snacks to keep your young passengers occupied and your eyes on the highway.
Make sure you have all relevant vehicle inspection documents, insurance and licenses your state demands so that, in the unfortunate event of an accident you have full legal protection. If an accident should happen, then make sure you seek the support you need. This leading San Diego car accident attorney for example, can help you and your family get back on track after an accident by assisting you with personal injury claims, loss of income or medical bills.
Stay calm and keep on driving
With over 200 million registered vehicles on US roads, driving is a part of everyday life for most and an activity that comes second nature to many. Nevertheless, it is still good to take basic vehicle safety precautions and the selection above serves to give you peace of mind, so that when traveling with your family you can relax and enjoy the ride.