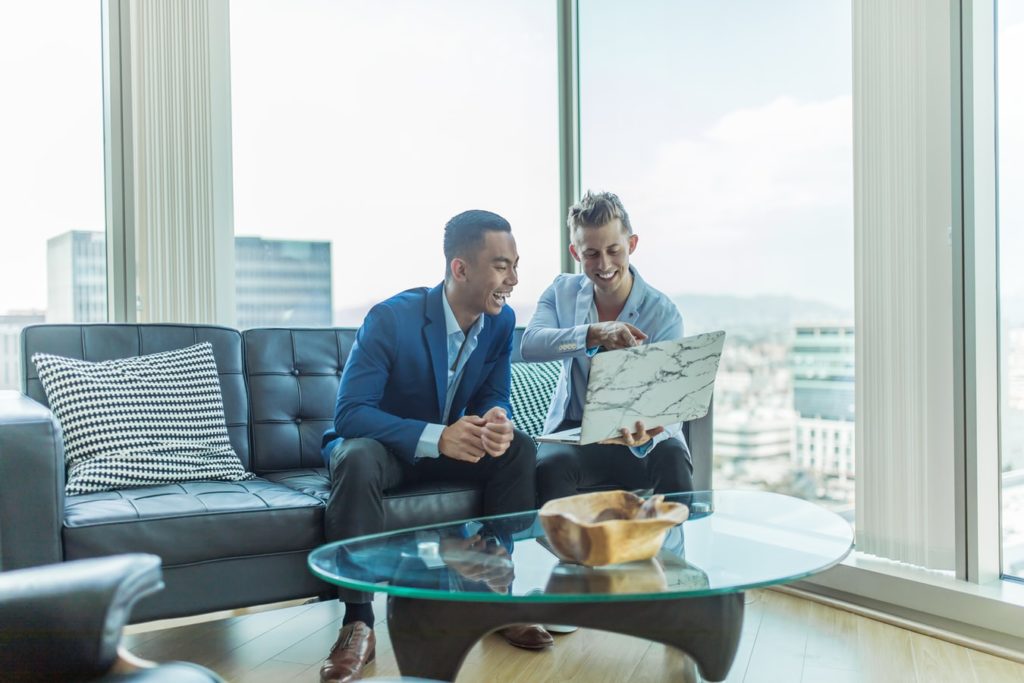 Source: Unsplash | Austin Distel
The more accurately you are able to track the amount of time you and your remote team spend on projects, the more accurate your invoices and your sell-analysis will be. Keeping track of remote teams is difficult enough without inaccurate time tracking methods, so here are some of the best time tracking solutions for remote teams.
Time Doctor
With over 83,000 users worldwide, and many high-profile customers such as The Home Depot, Allstate, and Verizon, Time Doctor is a time tracking tool you'll definitely want to consider using with your team. The software is easy to use and has an intuitive interface for an easy learning curve.
The service is compatible across all platforms, so whether you're a Mac or PC user, you can be sure your software will work accordingly. With extra features like payroll, automated screenshots for tracking activity, and the ability to integrate with other programs, Time Doctor is truly a powerhouse when it comes to tracking and managing remote teams.
Time Doctor offers a free 14-day trial and starts at just $9.99/month per user. This is a great option for small and large remote teams alike, helping to improve productivity and accurately track projects and time.
Timely
Automatic time tracking makes keeping track of projects a hands-off process, so you can focus on other aspects of managing your team. When tracking is turned on, the software automatically tracks data securely and stores it for review.
With powerful AI technology, Timely groups together recorded work and even organizes it with suggested tags and titles. You'll never have to manually log anything, and all of your tracked work will be organized for you. Then, you'll let Timely's software know whether or not what was stored and tagged is correct, so the software can learn how to better organize your work.
With such powerful software at your disposal, you'll notice an increase in the accuracy of your tracking and the productivity of your workers. For $89/month, you'll get five user accounts, with an extra $18/month for any more than that up to 15 seats.
Toggl
For just $9/month (after a free 30-day trial), you can have access to one of the most popular time tracker apps out there; Toggl. Toggl features a one-click start timer, so you'll never have to engage in any overly-complex commands to start the software. Additionally, you'll be reminded if you aren't tracking your time while the software is open, so you'll be less likely to forget.
Toggl can easily integrate with over 100 other apps, making all of your team management tools work together seamlessly. If real-time tracking isn't something you're interested in, you can always manually enter time stamps for every day of the week through the intuitive software interface.
Toggle has plans to meet every budget, with a basic $9/month/user plan for growing businesses, to a premium plan loaded with features for $18/month/user. If you're a larger business, Enterprise options are also available with custom pricing options to better meet your specific needs.
HiveDesk
Compatible with all platforms, powerful, advanced, and affordable, HiveDesk is a great time tracking option for any size remote team. The client app will automatically track the time each employee spends on projects and will generate timesheets for each one. This means fewer timesheet errors and more accurate payroll and invoices.
You can also choose to track individual projects to ensure they're meeting deadlines and generate productivity reports to ensure that everyone is at their maximum productivity levels throughout the project's lifespan.
HiveDesk can be acquired for just $15/month for three users and one admin. You also have the option of a free trial so you can get a feel for the interface before deciding to purchase it. For larger teams, you can choose the 20-user package for $100/month. With such powerful software behind this great brand, you just can't beat the price!
WorkPuls
Last, but certainly not least on our list is WorkPuls. This simple, easy to use software will track time spent on each project by individual employees for more accurate invoices and payroll. Even the most complex projects can be turned into simple efforts by breaking down the project into manageable blocks and tracking the amount of time spent on each.
WorkPuls will allow you to stay on top of projects, observing the progression of each part of the project and ensuring that everyone is doing their part. It can be difficult to acquire proof of work from remote teams or even ensure the accuracy of their timestamps, so WorkPuls will do it for you. Everyone will report directly within the interface, so you know your numbers will always be accurate.
Additional features include project templates, budgeting tools, and even a client portal so your clients can log in to analyze the progress of their project. The software offers a free seven-day trial and can be acquired for $6 per employee. For larger businesses, Enterprise options are also available and contain many more features like a dedicated account manager and phone support.
Conclusion
Tracking time will help ensure that your team is held accountable for their part in the project and that invoices and payroll are always accurate. Inaccurate numbers can cause losses that won't easily be recovered, and inefficient team members can cause all manner of issues for the company and other employees. Stay on top of your remote teams with these excellent time tracking solutions.