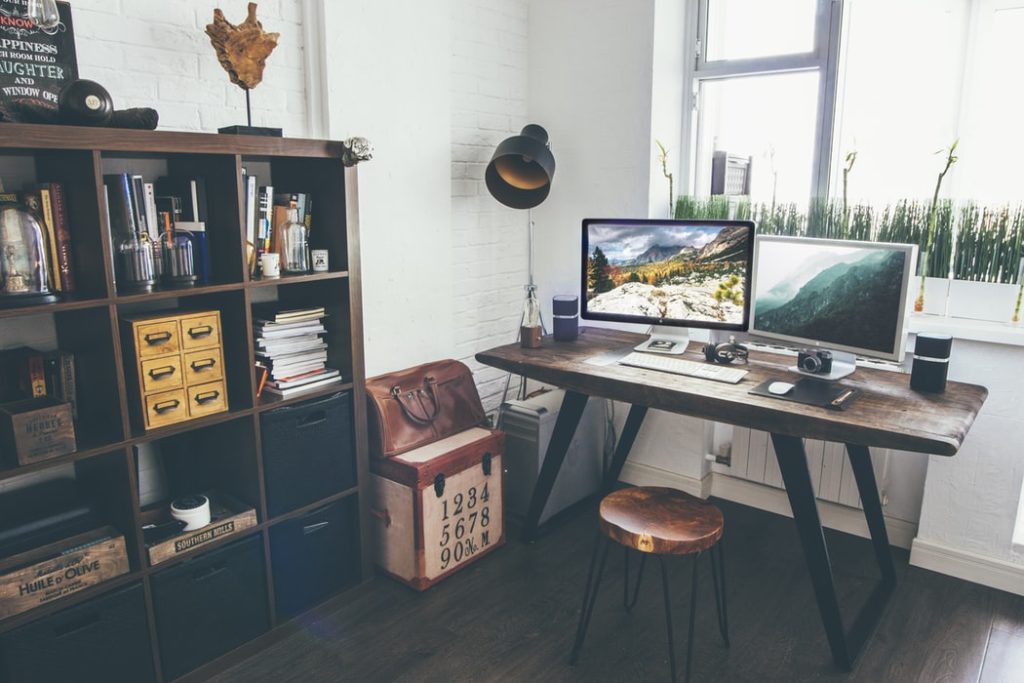 Source: Unsplash | Vadim Sherbakov
Home-based positions come with a wealth of benefits, but they can also come with a world of distractions, too. Being based in your home means you are receptive to your home-life interruptions, whether that's the temptation of the television, your bed, family members or home life in general. With this in mind, it's important to ensure your home is work-friendly, too. Depending on the business you're in, optimizing your home for your work may come in a variety of different ways, but here are some ideas to get you started.
Create a Dedicated Workspace
It's important to have a space within your home which is exclusive to your work. That way, when you enter the space, you can focus entirely on your work; and likewise, when you leave the space, you can leave your work behind and switch off to fully embrace your home life. This could be in the form of a home office, a corner of a room set up for your work, or you may even consider building a workshop if your business needs a practical environment for physical work. This is also helpful if you live with others or have a growing family, as you can then inform them of the dedicated off-limits workspace exclusive for your working hours.
Encourage Natural Light
When you work from home, you may not venture outside as much as you would with a regular job, such as the need for a commute or traveling outside on your lunch break. This means you could spend hours on end inside your property, which is why it's important to work in the lightest and brightest space possible. Align yourself with windows when working; you could choose which room to have your home office in based on which room has the most access to natural light and the opportunity to position yourself by a window. Also decorate your working space in light, natural colors to provide a bright and healthy workspace.
Choose a Break Spot
It's easy to forget to take breaks when you work from home, and simple to slip into the trap of a working lunch or not having a clear cut off point. Choosing a place in your home for your active break spot can encourage you to take regular breaks. This could be a table and chair outside which you can retire to for ten minutes to eat your lunch, or a reading nook which you can have an hour's break in reading your favorite book. Ensuring that your home is kitted out with the perfect places for a relaxing break means you'll have a healthier home-working lifestyle.
Ensure You Have Refreshments
You don't want to be distracted by an empty fridge and lack of healthy refreshments during the course of your productive day. This can lead to distractions such as you trying to fit in a quick run to the grocery store in between work deadlines. Ensure that your kitchen is functional for a home-working life, too, by taking extra care to get the grocery shopping done on time.