Sydney is a beautiful city to visit. It has excellent sceneries, iconic sites, and people with a welcoming culture. It's the capital of New South Wales State. Sydney is the most populous city in Australia, with a population of 5 million inhabitants. It's a cosmopolitan city with diverse cultures. Below are some of the reasons why you should buy the ticket now to experience the splendor of Sydney.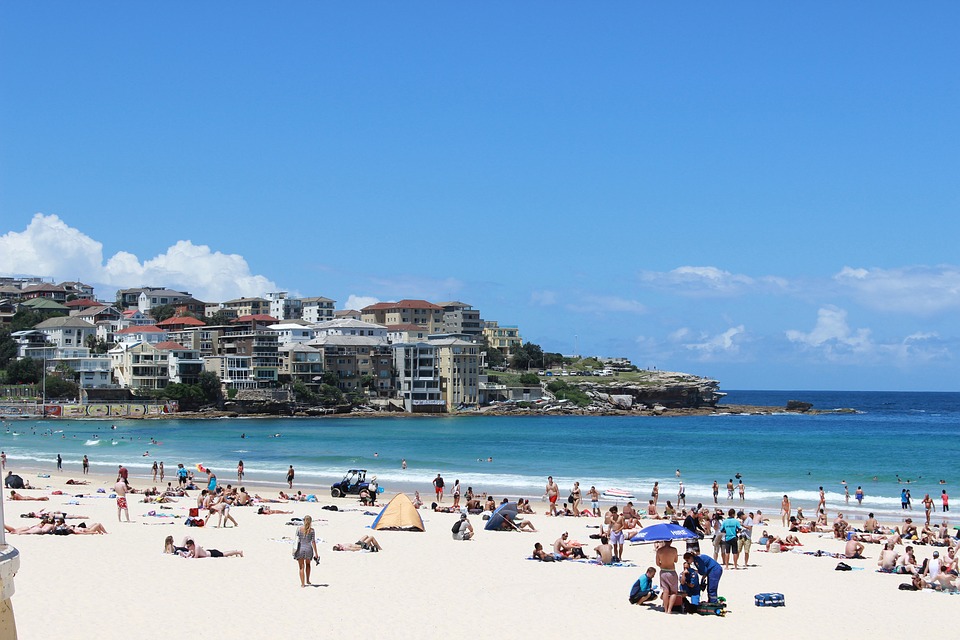 1) VISIT THE BEAUTIFUL SYDNEY SANDY BEACHES
The city boasts of auspicious and shiny sand beaches that stretch out many miles. There are over 14 beaches, offering a range of activities and sports that would be interesting to anyone. From SCUBA diving, kayaking, fishing, standup paddle boarding (SUP), snorkeling, and surfing. Below are some of the beaches that would be fun to visit.
a) Bondi Beach: This is one of the most famous and favorite beaches in Sydney. The name Bondi comes from an Aboriginal name meaning "the noise of water breaking over the rocks". The trip to the beach is only 15 minutes from the city center by car. The beach gets crowded with the locals, visiting tourists, sporting enthusiasts, and shoppers. The oceanfront pool has offered Sydney a perfect swimming spot for over a century. The beach waters are warm throughout the year offering a fantastic experience for swimmers.
b) Manly Beach: Apart from Bondi beach, Manly beach is also trendy and ideal for family and beginner surfers. Here people with no prior surfing experience can receive instruction from experts. The beach has beautiful sites where children can swim. A 30-minutes ride by ferry from Circular Quay will get you there. En route, you will enjoy the scenic view of Sydney Opera house and the Harbor Bridge. There are shops, restaurants to browse along as you stroll as well as apartments that are entirely serviced within range.
c) Coogee Beach: It is alsoa famous beach on the southern side of Sydney beaches. It is an ideal venue for everyone. Those who want to go for a picnic have the seaside parks. Swimmers love the serene pools fed by the ocean as swimming spots. The beach also provides calm waters suitable for the entire family, including children. This is due to the shelter provided by Wedding Cake Island. Since 1886, Mclver's Baths at Coogee beach has exceptionally provided a seawater pool for female swimmers. Children are also allowed. This allows female swimmers privacy as they relax and also enjoy the waters.
d) Palm Beach: This beach is50-minutes' drive from the heart of the city of Sydney. It has crystal clear and quality waters of all the beaches. Water Pollution is minimal. It offers the best site for family picnics on the southern side, and kids can enjoy water splashing. On the north side, there are high waves that allow for surfing. Kids are taught how to break a wave. While on Palm Beach, you can hike to reach the lighthouse on Barrenjoey Head. Palm Beach boasts of classy hotels, cafes, and restaurants for actors, artists, and other guests that visit the beach. The famous Home and Away series was shot on Palm Beach.
Other beaches one should visit while in Sydney include Shelly Beach, Balmoral Beach, Bronte Beach, Bilgola Beach, FreshWater Beach, Nielsen Park (Shark Beach), Cronulla Beach, Tamarama Beach, Glarie Beach, and Clovelly Beach
2) EXPERIENCE SYDNEY HARBOUR ON A CRUISE
What a better way to enjoy the breathtaking scenery of Sydney than by seeing Sydney harbor on a cruise. Enjoy a view of the iconic Harbor Bridge and the outstanding architecture of Sydney Opera House from a vessel while on a cruise. When you get boat hire Sydney, the cruise will take you anywhere around the harbour from under the Harbour Bridge, to Taronga Zoo, across to Manly, as well as other scenic harbour beaches. As you cruise, you will also see magnificent buildings and mansions along the harbor.
Among the many cruises you can take is the high tea, lunch, sunset, and dinner cruises. You can also take speed boat rides for the lovers of speed.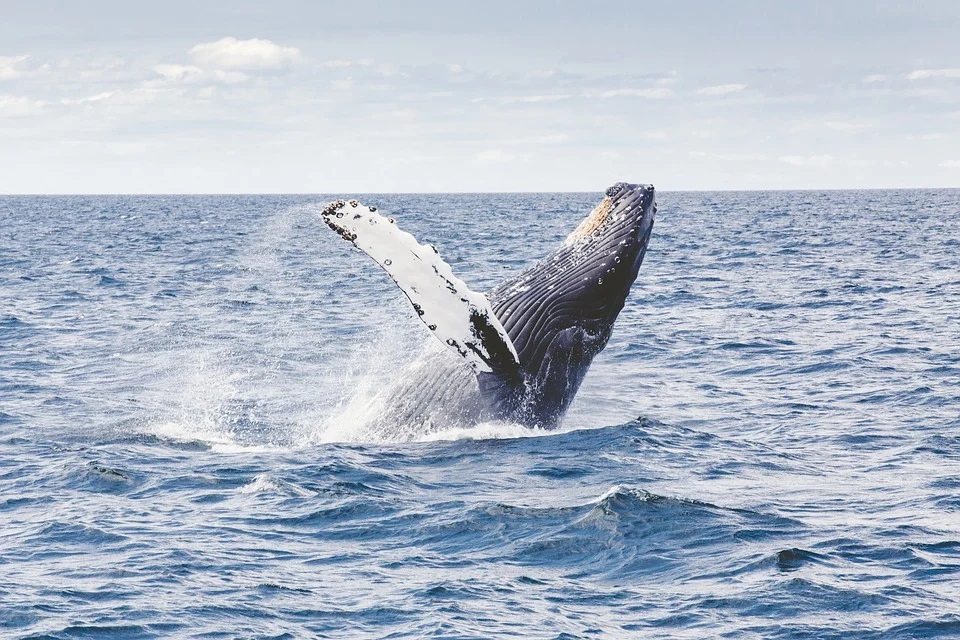 3) SYDNEY WHALE WATCHING
Whale watching is one of the fascinating experiences one could have. Whales' watching has become one of the greatest tourist attractions in Sydney. The whale watching season begins from May to December. Between May to August, the whales migrate north to breed. Between August and December, they move south to the Antarctic with your ones to feed. The migrating whales number over 20,000 and, therefore, a guarantee that you will see them during your visit. You will see different types of whales ranging from humpbacks, Orcas, Pilot whales, minke whales, and Southern right whales.
4) SEA LIFE SYDNEY AQUARIUM
Sea Life Sydney Aquarium is one of the largest aquariums in the world. The aquarium holds over 6 million liters of water and has over 700 animal species with a population of about 13,000 animals. It is located at the Centre of Darling Harbor. You will find the largest variety of sharks in the world here for people who love watching whales. Sea Life Sydney Aquarium is an important tourist attraction destination in Sydney with 55% of the visitors coming from other countries.
Sea Life Sydney Aquarium is divided into 14 themes, each with different viewing experience. The main ones are: the shark walk, Jurassic Seas, Discovery Rockpool and the Great Barrier Reef display, the largest in the world.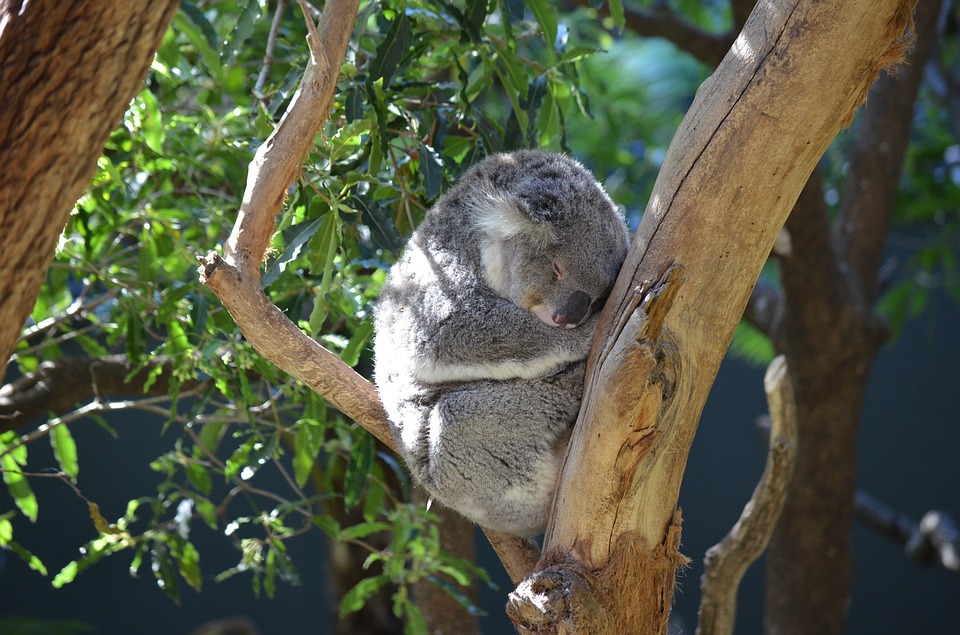 5) TOURING SYDNEY TARONGA ZOO
The Zoo is the largest in Australia and is located on the Shores of Sydney Harbor. It plays host to over 350 animal species and 4000 individual animals on an area of 69 acres. Close proximity to the city of Sydney makes it easily accessible by a short ferry ride from Circular Quay. It's a destination not to miss while in Sydney. It offers a range of activities from talks by the zookeepers, animal shows, and other events for kids and adults. Some of the animals in exhibitions are Red Kangaroo, Koala, Tasmanian devil, Tammar wallaby, Platypus, Asian elephant, Malayan sun bear, giraffe, and Aldabra giant tortoise among many others.
Sydney is a premier destination to visit for an experience of a lifetime.