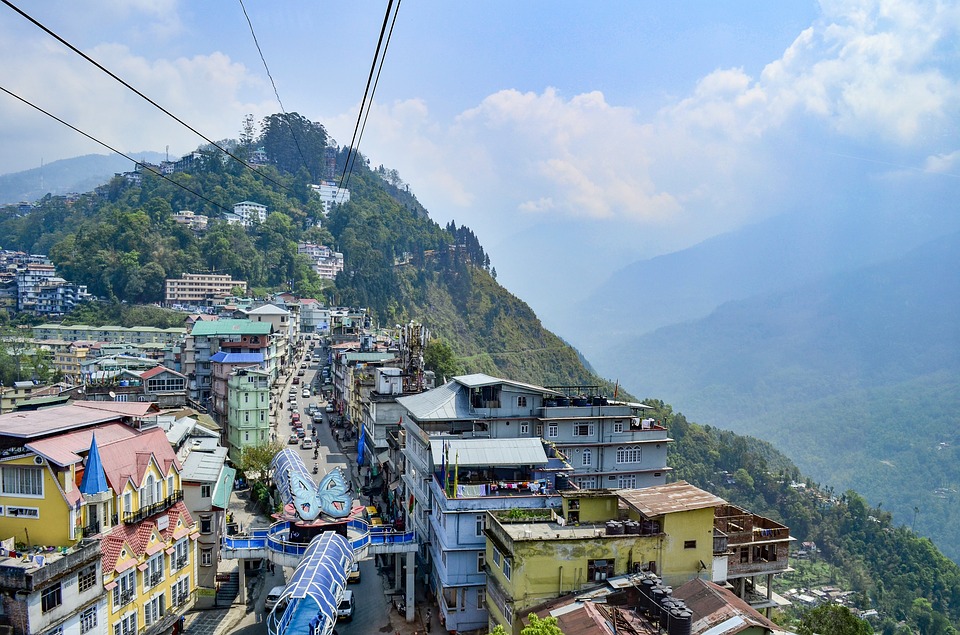 Sikkim is one of the states located in Northeast India which covers a wide range of attractions for visitors. It is a popular tourist destination that attracts several tourists from different parts. Gangtok, which is the capital city of Sikkim, offers several things for visitors allowing them to enjoy a trip accordingly. The city is the largest one in Sikkim and tourists can do several things while planning a tour.
On the other hand, first-time visitors should keep certain things in mind before planning a trip to Gangtok which makes it a successful one. Gangtok is an ideal choice for those who want to spend a dream vacation with their loved one. In fact, the place is a paradise for people who love nature and adventure activities.
The city has its own charms due to beautiful mountains and other surroundings. It is an important one to know what to do and what not to do before planning a tour.
What are the must-see attractions in Gangtok?
Gonjang Monastery
Gonjang Monastery is one of the popular monasteries in Gangtok which follows Tibetan Buddhism. It is 6066 feet above sea level allowing visitors to know more about Indian and Tibet Buddhist philosophy in detail. The monastery is just 8 km away from the city and one can reach the place easily.
Banjhakri Waterfalls & Energy Park
Located at a distance of 7 km, Banjhakri Waterfalls & Energy Park is one of the must-see attractions in Gangtok. Tourists who want to relax their mind in a natural and peaceful environment can visit the place for ensuring more satisfaction. The energy park built near the falls in 2 acres allows visitors to enjoy walking with their family and children.
Fambhong Kho wildlife sanctuary
Fambhong Kho Wildlife Sanctuary is just 20 km away from Gangtok which houses a variety of flora and fauna. Bird watching is the most exciting activity performed in the sanctuary allowing visitors to access a variety of birds. The entry fee is just Rs.5 per person and one should get permission from the forest department before visiting the sanctuary.
Tsomgo Lake
Tsomgo Lake located at a distance of 35 km away from Gangtok is one of the must-see places in Sikkim. It is a holy one and visitors can reach the place by car.
Nathula Pass
Nathula Pass is approximately 56 km from Gangtok which lies at an altitude of 4,310 meters above sea level. It serves as a corridor of passage between India and Tibet allowing tourists to view the international border.
Teesta River
Teesta River offers opportunities for performing rafting activity enabling tourists to get more adventure on a trip. It is an excellent choice for those who want to carry out outdoor activities with others for witnessing complete satisfaction.
What are the travel tips to Gangtok?
Language
There are several languages spoken in Gangtok because it is a border to Nepal, Bhutan, and Tibet. However, Hindi and English are the official languages used by local people. Nepali is another language widely spoken in the city.
Knowing more about the permit requirements
Some protected areas in Gangtok require a permit and visitors should carry their ID proofs while visiting them. On the other hand, NRIs and foreign nationals are not allowed to enter Gurudongmar Lake and Nathula Pass at the Indo-Chinese border. The costs of permit may range from 800 to 1000 in Indian rupees.
Best time to visit Gangtok
The best time to visit Gangtok is in the months of October to mid-December allowing visitors to see the peaks of Himalayan peaks and Mt. Kanchenjunga. Tourists can even visit the city from March to May for exploring several things.
Clothes
It is advisable for tourists to carry woollens socks, gloves, boots, and coats.  Several shops in Gangtok rent coats and boots for tourists allowing them to save money. Rain may occur anytime in the city and tourists should never forget to take necessary outfits and other accessories while making a trip.
Airport
Gangtok doesn't have its own airport and the nearest airport is Bagdogra which lie at a distance of 126 km. Tourists can hire a taxi from the airport for reaching the city in quick turnaround time.
Shared taxis
Shared taxis are the best option for those who want to travel to the city at budgets. The average speed is 25 km/ h on the roads that will take more time to reach the destination when traveling by taxi.
Working hours
Most shops in Gangtok will shut down their operations after 8 pm and travelers should check the timings of hotels or restaurants in advance when they want to visit them.
Taxi services
Taxi services are an expensive one in Gangtok and visitors should know the rates in detail before renting them. Since the state takes seriously about tourism, each public system has a new generation plate number.
Taking care of health
Some locations in Gangtok lie at a high altitude which may cause headache, vomiting and breathing problems. Therefore, visitors should take care of their health properly for reducing unwanted issues on a trip.
Renting budget hotels in Gangtok
The hotels in Gangtok offer resort services for visitors who want to take a break from the busy lifestyle. At the same time, one should consider renting budget hotels to meet exact needs. This is because budget Gangtok hotels offer modern amenities for guests enabling them to ensure the best accommodation for a family and children. Most of them provide huge discounts on the packages enabling visitors to save more money.
There are several hotel websites available for visitors and one can match the prices of hotels from them before planning a trip. This will help a lot to select a package which exactly suits the budgets of a person. Tourists can even book resorts online in advance for planning a tour without any difficulties. Another thing is that it is possible to book a hotel online in simple steps.