When running your own business, especially in the digital era that we find ourselves in, marketing is becoming increasingly vital to the level of success achieved. With many of the large corporate companies opting to focus their marketing around digital campaigns as opposed to the more traditional methods, such as business cards and flyers, the importance of clever online marketing has never been more apparent. As a result of many people having such ease of access to the online world, ensuring that your business takes advantage of the endless possibilities of the web should be a central aim. From the use of social media, to video advertisement and sign-up bonuses, digital marketing is an essential method in order to grow your business in the digital era.
Social Media


"social media" by Sean MacEntee via Flickr (CC BY 2.0)
Social media has become hugely important, not only in catering to your target market, but also in growing your customer base. With platforms such as Facebook, Twitter and Instagram only rising in popularity, the majority of companies are focusing their attention on how they can use such growth to their advantage from a business standpoint. Although various social media platforms largely offer the user an element of choice in the content that they are exposed to online, the power of social media allows for the sharing of various posts and offers. Essentially, this allows a business to advertise and spread awareness of their products or services without having to do too much of the work, as the user's ability to share posts means the business is able to reach a larger audience. Whilst choice has become a huge contributing factor to exposure, the actual level of exposure is likely to rise in the digital era regardless of choice. That said, promotional posts, which are now available across many social media platforms, allow businesses to target huge numbers of social media users even if they have not specifically opted to view their content. Targeted advertising in this sense means ads can be tailored to a specific demographic. Moreover, with the online advertisement industry expanding in the United States, this method of marketing is certain to become more central to the strategies of many businesses.
Furthermore, online advertising allows for business growth through clever trafficking. Traditional methods of marketing place the emphasis largely on the business to make prospective customers aware of their products and services whilst also looking to secure repeat custom. However, the online approach eradicates the timeliness of non-digital methods which is a massive factor for many who simply do not have the time. Trafficking not only determines when and where potential customers will see business advertisements, but also, after convincing hooks, it increases the chances of repeat custom.
The Decline of Traditional Methods
Traditional methods of marketing have undoubtedly suffered a decline in recent years, and this is largely down to the continued growth of digital approaches. In August 2018, digital marketing spending in the United States was up by 12.3 per cent, whilst traditional advertising spending had fallen to -1.2 per cent. Moreover, with digital advertising expected to grow each year for the foreseeable future, it appears unlikely that traditional methods are going to ensure the greatest levels of profits in the years to come. Consumers have already grown used to constant live updates on their mobiles, leaving methods such as print advertising nearly redundant. Of course, whilst some traditional methods can still prove circumstantially beneficial, with a huge percentage of the world's population now online, making the switch to online marketing is the logical and progressive way of growing a business in the modern era. In addition, with non-digital revenues set to decrease further as time goes by, the power of long-term digital advertising strategies is on course to become increasingly influential.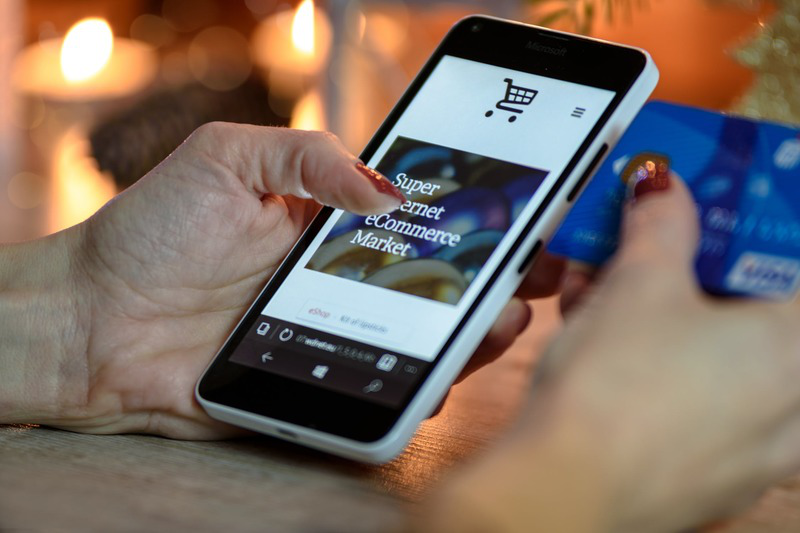 Source: Pexels
The Impact of Digital Approaches
One sector that has heavily focused their attentions on online marketing since the switch to digital methods is the online sports betting industry, which has flourished in recent years. Predominantly, the digital rise of this area has been largely down to a focus on consumer satisfaction and incentive-based offers. Moreover, with an increasing amount of sports, including darts, football, horse racing and MMA, becoming public knowledge, the scope for the industry has been immensely broadened. Many of the leading businesses in the sector have used online marketing to propose incentive-based offers such as free bets and special offers to prospective customers in attempts to grow their customer base. Furthermore, with new promotions being advertised on a daily basis, it is no surprise that the industry is doing so well at present. The online sports betting sector is a perfect example of how online advertising and catering to your audiences needs lead to substantial business growth in the digital era. Additionally, using your platform to offer something back to your customers is a clever way of attracting new business whilst also continuing to meet the desires of existing customers.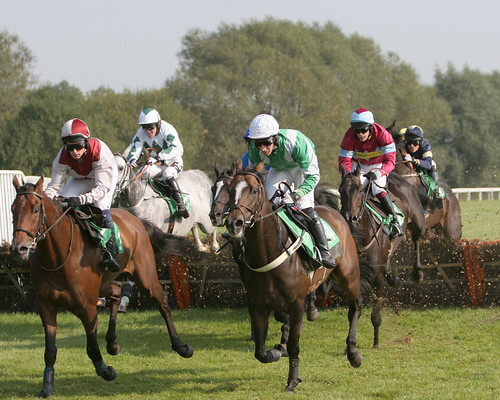 "horses racing" by rogerblake2 via Flickr (CC BY 2.0)
Ultimately, online advertising has become vital in growing a business in the contemporary, digital era. Whilst traditional approaches are always an option, online methods are more effective and time saving. Through social media, clever trafficking and incentive-based rewards for new and existing customers, there are numerous different platforms in which you can use online advertising to grow your business. Crucially, with the spending surrounding digital advertising only likely to increase in the coming years, the possibilities of online marketing and its level of growth seem endless.