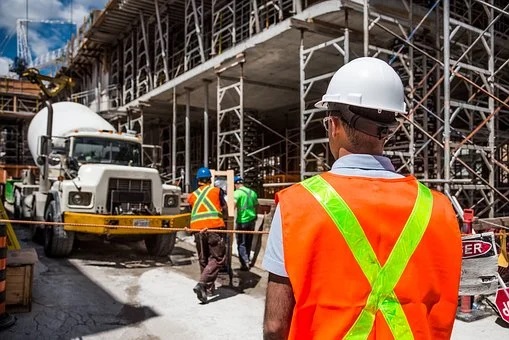 One of the most complicated, yet essential field is the insurance market. This is because it comes forth with different terminologies and policies, making it hard for many people to grasp.
The same goes for insurance policies for contractors. While this field may seem narrow, there are different types of insurance policies specifically designed to protect both the property owners and contractors, not forgetting the developers involved in a project.
The need for insurance has been further strengthened due to the Covid-19 pandemic. Construction activities are completely stalled and many workers have been laid off. Construction companies, as well as independent contractors, are also losing money as buyers are holding off projects due to future uncertainties.
Due to this, different types of policies are required for different phases of construction making it even harder to know the actual cost of all insurance policies for contractors.
But how can you know how much a contractor's policy will cost? How can you know the general liability insurance cost for contractors?
The answer lies in defining the different types of construction insurance policies available.
If you are new to the construction market and need to know more about construction insurance costs, this article will spell out different types of insurance policies involved in the construction market.
Hopefully, you will be able to get an idea of how much each of them costs in a bid to get a clear picture of the entire cost of insurance that is geared towards construction.
Types of Construction Insurance
As mentioned above, a contraction insurance policy touches different individuals.
For example, a property owner running a construction project could take a construction insurance cover for different things that are related to the project like the materials, and the building itself.
Here are the different types of construction insurance covers available:
1. Builders Risk
Also known as all-risk insurance or course of construction (COC), this is a construction insurance policy that covers both contractors and owners for buildings under construction.
They mainly cover different types of properties, including foundations, building materials, scaffolding, lawns, fence, trees, temporary structures, among others.
The cost per coverage can vary depending on different factors such as the magnitude of the project and the duration it will take to complete the project.
2. Commercial and General Liability Insurance
Commercial general liability is a policy that specifically covers any form of bodily harm or damage to property caused during the process of construction.
Due to the vast nature of the cover, different insurers offer different versions of policies to cover against different emerging scenarios at the course of a construct project. This way, the policy is able to cover the owner, builders or contractor for any eventualities or harm that may occur while the project is underway.
Basically, the general liability insurance policy is set to cover a number of damages, including any job-related injuries to the contractor, any form of faulty workmanship, and defamation or advertising injury among many more.
Due to the broad nature of what this policy can cover, the extent of the actual cost to be incurred can vary widely.
3. Commercial Auto Insurance
Unlike many other construction insurance policies, commercial vehicle insurance is not exclusively made for the construction scene. As the name suggests, this is an insurance policy that is solely intended to provide cover for all vehicles used in construction projects or businesses.
The best thing about this insurance cover is that it helps contractors and any other policyholders to minimize the costs of repairing the vehicles used in the construction project. Apart from auto repair expenses, the policy also covers any lawsuits and medical expenses that may result from a vehicle injury.
Needless to say, the commercial auto insurance policy covers a wide range of options of standard auto insurance including:
Liability Coverage: Basically, this policy protects both the company and employees from any accident associated expenses that may be caused by the employees of the company.
Physical damage policy: The policy covers road accidents and third party claims arising from them. It also covers any stolen company vehicles, vandalized vehicles, or destruction of the vehicles caused by any natural cause.
Medical payments coverage: As the name suggests, this policy covers any injury that may be caused by company vehicles such as medical bills, funeral expenses, and hospital bills.
Uninsured motorist coverage:  This policy covers any accidents that may be caused by an uninsured motorist. It plays an integral role since it is considered to be a personal liability coverage to any form of injuries that may be caused to another individual.
Basically, this insurance goes into covering any repair costs, damages and medical bills incurred by the uninsured driver.