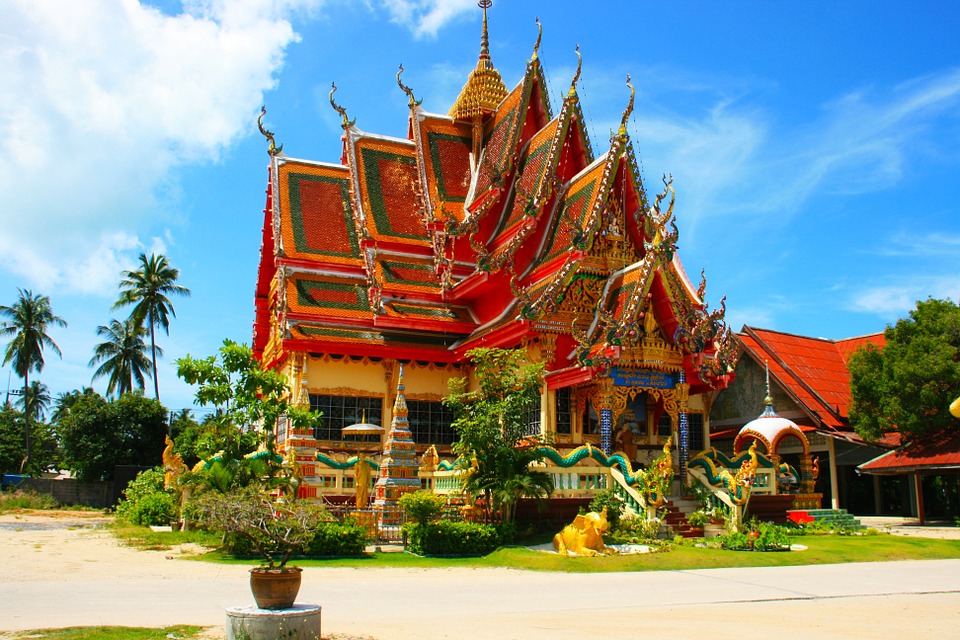 Ever consider visiting Thailand's bustling and chaotic capital? Bangkok offers a lot for travellers of all ages and interests. From hanging out in the backpacker district of Khao San to exploring the historical and religious sites, there's something to keep almost every tourist busy. You can find a whole host of accommodation too. Stay in one of the thai homes or head to the resorts for a more high-end experience. Budget travellers can find plenty of cheap hotels, hostels and guesthouses. If you're not already convinced, here are a few reasons why you should visit Bangkok.
It's Cheap
First, Bangkok is one of the more affordable capital cities in the world. Savvy tourists can get by on a fraction of the price they would in other destinations. For the same amount as you would pay per day in Italy, it would last three days to a week in Bangkok. Eating out often costs just a few dollars at the local restaurants and beer is widely available and cheap. But the biggest appeal is how your money will last much longer when you're travelling in the city.
Luxury on a Budget
Luxury on a budget hardly sounds like a reality. But you can stay in exclusive resorts and five-star hotels for around the same cost as a three-star hotel in Europe. From high-end big-names to luxurious retreats, you can find it in Bangkok at a lower price. If you want to have a five-star vacation, expect to spend around $200 or more per day. And as another level of comfort and exclusivity, it's also possible to find houses, villas and bungalows at reasonable rates too.
Thai Food
What can be a better reason to visit a city than the abundance and availability of delicious food? Thai food has a reputation for its flavours, hot and spiciness and, of course, tom yam. Stroll through the street of Thailand's capital and find countless restaurants specialising in local cuisine from small family restaurants to rooftop sky bars. For a more authentic taste, head to the local restaurants where recipes pass from one generation to the next. Nothing is more delicious than Thai food in Bangkok. And like everything else in the city, it will cost just a few dollars.
A Shopaholic Paradise
Whether you want to buy clothes, souvenirs, the latest fashion accessories or electronics, you can find it in Bangkok. The capital has a thriving shopping scene on par with Kuala Lumpur providing high-quality goods at surprisingly affordable prices. Head to the malls or go to the street markets. Bangkok's most famous market is Chatuchak, often referred to as J.J. Market. Covering a whopping 6.8 hectares, the market unsurprisingly is one of the largest in the world. Stroll through the stalls and find endless goods, bargains and souvenirs. Just remember to barter to get the very best deals.
Nightlife to Suit Everyone
Depending on who you ask, Thailand's reputation nightlife scene is legendary or notorious. From the late night bars lining Khoa San Road serving cheap beer in the heart of the backpacker district to exclusive rooftop bars, Bangkok has it all. If you want a night of wild fun and partying, head to one of the many clubs. Or tourists can find a night of refined sophistication in the lounges and whiskey bars. Search online, and you're sure to find somewhere suitable to unwind in the evening.
Affordable Dental Treatment
Do you need work on your teeth but can't face the delays and cost back at home? You might be in for a treat when you come to Bangkok. Thailand provides high-class dental treatment at the same level as the likes of Singapore but without the price tag. Believe it or not, dental tourism thrives in the capital with tourists making a special trip to get their long-awaited treatment. Whether you need something as small as a filling or whitening to crowns and extraction, expect professional dentists with a jaw-droppingly low price tag.
The Culture
Bangkok is the cultural centre of Thailand. Walk along the streets and find golden temples dominating the skyline. Head to the city centre and stroll through the larger more iconic religious buildings. The Royal Palace also offers the chance to experience the rich heritage of the nation. All of this is available on the doorstep. And you're never more than a few minutes away from an exotic temple or a unique cultural gem.
Bangkok is Easy to Get Around
For a vast, sprawling city, Bangkok is surprisingly easy to get around. With an efficient MRT to overcome rush hour to an abundance of Tuk Tuks and taxi drivers waiting at almost every corner, you won't have to wait long to get to your destination. Grab Car is also a popular way to get around the city too.
And it's Easy to Get Around the Rest of the Country
Tourists can quickly get to other parts of Thailand from Bangkok. Whether you're taking a flight to Chiang Mai, Phuket or Koh Samui to catching the slow train to Kanchanaburi, it's easy to find direct links to other Thai destinations. Travellers should be able to get to most parts of Thailand by basing themselves in Bangkok.
Still Not Convinced?
If you're still not convinced, get online and watch a few videos and travel documentaries on what the city is really like. And if that doesn't convince you, nothing will. But as soon as you sold on the idea, start planning your trip to this chaotic, bustling and exotic capital in South East Asia; You won't regret it.