Are you feeling like going for a vacation or holiday or tourist trip? Well, what about Goa? Come on no spot is far in this present era. No matter where you live, you are surely going to have a great time in Goa. After all, tourists from around the world visit this amazing destination for unwinding and spending some romantic and quality time with their dear and near ones.
The best part is that you can even find the perfect spots to stay in Goa like Radisson blu resort goa. In this way, you can explore the entire Goa in a relaxed and beautiful manner. There are so many spots and places in Goa that attract and pamper the visitors like anything.  Goa not offers Indian cultural experiences, but it even provides you with that of Portugal.
There are both stunning looking temples and churches that you can visit. You can even go to forts such as Cabo Da Rama Fort, Aguada Fort, Chapora Fort, and so on. You must not miss out spots like the Basilica of Bom, Shri Shantadurga Temple, even the Church of Mary and Shri Mangeshi Temple.  Apart from these things, you can even taste the different festivals and carnivals that are performed at the beaches of Goa. Anyhow, if you have never been to Goa before then you should go now. Here are some places that you can explore in Goa.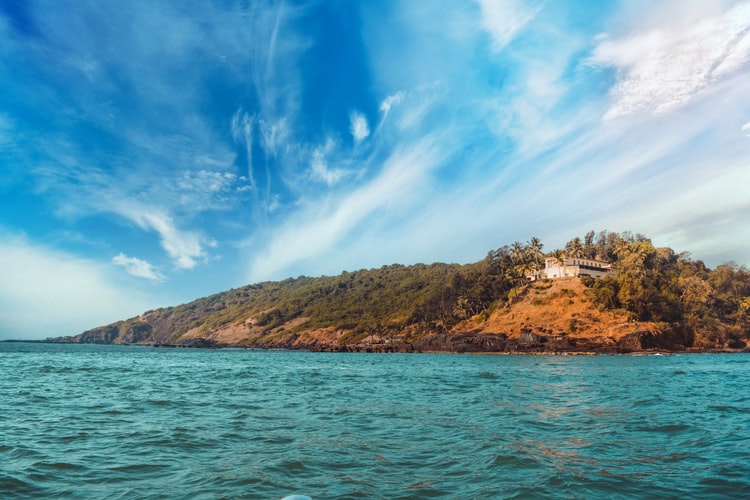 The Splendid Baga Beach
It is known to everyone that Baga Beach is the most famous among all Goa beaches and if you are there in this region; you really go to this place.  It is a place packed with activities you can indulge in. Baga Beach and its environed areas are never going to give you time to get bored.  There is always something or the other to do at this place. In the morning you can have refreshing walks here and during the day basking in the Sun would be a great idea. You can even do interaction with so many people gathered therein. Don't miss out the water sport activities at this amazing and eventful beech!
The Dudhsagar Waterfalls
These elegant water falls are located on the Goa-Karnataka border and such are one of India's must-see places. The four-tiered waterfall formation is one of the tallest in the entire country and is situated on the Mondovi River.
The remarkable white water cascades down from a height of nearly 1017 feet off a somewhat steep mountain face.  These make a portion of Bhagwan Mahaveer Sanctuary and Mollem National Park the great way to reach there is by stepping into the national park and then hiring a van payable by the park to these vibrant falls.
Moreover, the Dudhsagar trek inside this park is closed to public but you can easily reach waterfalls by doing trekking from Kulem and following the amazing jeep trail.  Another well-known route is trek from Castle Rock in Karnataka.  To reach the waterfalls is never going to be a convenient task but it is one popular that is worth every grain of move and effort invested.  You will have a beautiful and memorable time, especially in monsoon.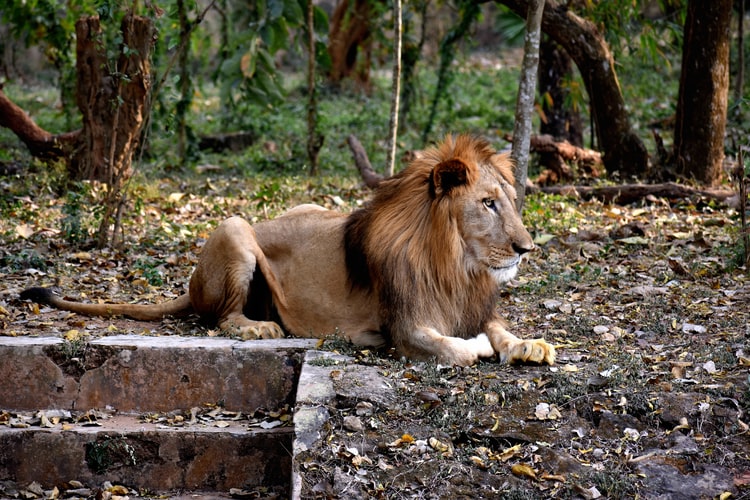 Bhagwan Mahavir Wildlife Sanctuary
It is extremely recommended to visit this Bhagwan Mahavir Wildlife Sanctuary.  It is located near Molem. It can be a great retreat for the wildlife and nature lovers and also paparazzi. In case you love nature then you can easily find some sort of peace at this spot in the midst of clean Mother Nature.  You can even come across huge wild animals such as sloth bear and panther, mouse and even other species can also be seen at this place as it is one of the chief wildlife sanctuaries in Goa. An imposing range of birds and pleasing flora and fauna is even also going to enthral the attention of the guests.
Grand Island
Grand Island is the beautiful enlightenment of Goa water-sports. There is a lot to be experienced at this spot from snorkelling to activity of diving to fishing. Scuba diving at this place is the most well-known activity because it offers so much in the form of underwater exploration.  This spot in South Goa can give you a stimulating, uplifting and really revitalizing time. In case you have never been to this place, it is the right time to do it now. You should give a try to scuba Diving at Grande Island in Goa and carry some thrilling memories from there.
Palolem Beach
Well-known for its sun kissed and stretched expanses of silvery beaches; the city gets and relishes a huge number of tourists throughout the year. You can witness a lot of people lovingly spending a lot of time in the beaches. The most stayed beach of Goa is Palolem Beach. Though there are huts and hovels   in the beach yet the beach has always been popular and is still popular.  The stunning beach has always been adored. The south end of this beach mostly stays busy. Whereas, the northern area of this beach is limited by high tide from Low River remains calm and quiet. Similarly, it may also interest you that there is an island that may be reached at time of low tides.  You can easily enjoy a glimpse of dolphins playing and bouncing around during the day.
Night life
The inhabitants of Goa admire to party and throw parties on splendid and vibrant beaches. Hence, it makes the whole place lively and beautiful at night. The beaches of this spot make a wonderful place for nightlife and tourists who like to stroll at night can visit these spots. The liveliest activities in Goa are Leisure cruises along with Rave parties.
Mobor
Laying down into the area of South Goa, Mobor is an appealing, relaxed hangout, perfect spot for tourists looking for holidays to Goa with a sluggish pace. It is easy to embrace the notion of relaxation and rejuvenation here, chiefly given the remarkable spit of compassionate white sand, while the rural beach huts are gladly going to embrace and welcome you and keep you nourished and watered throughout your holidays.
Conclusion
So, when are you going to plan your trip to goa and book your room in Radisson blu resort goa? Come on, you must not miss out the spectacular destinations that Goa brings to you.