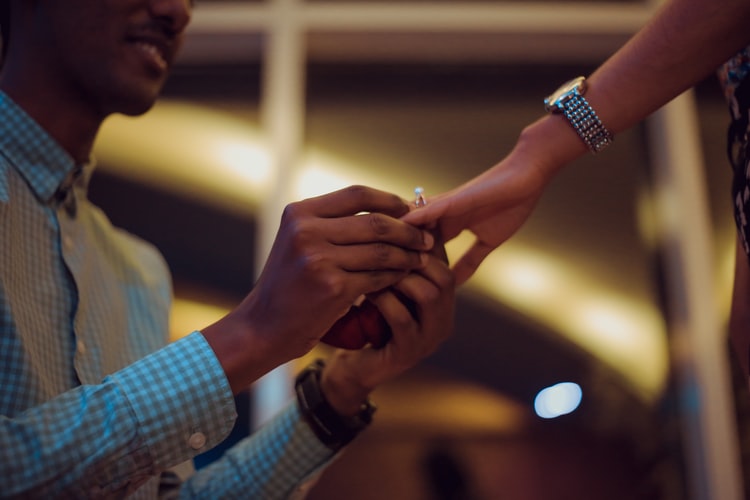 An engagement announcement is a card or photo that entails phrases that have been arranged systematically to spread specific news concerning weddings. They normally spread the news to friends and family in a formal way. They also entail details such as the venue of the event and who will be hosting it. If interested in making beautiful and personalized engagement announcements, visit Mixbook online to see the thousands of options available to make it perfect.
Ways of Announcing Your Engagement
Engagement normally leads to having a wedding. An engagement stands out to be one of the most incredible moments for the future bride and groom's two parties. It creates memories that are worth remembering. There are several ways of creatively announcing an engagement. These include:
Creation of a sweet story. An engagement announcement should ensure that it shares a beautiful story of the two partners. The story can be shared in photos where several photos summarize all the beautiful stories between the two partners.
Ensure they are creating candid moments. These moments are created by hiring a photographer who will capture the beautiful moments. If you are lucky, ensure that sized images have been captured to announce your engagement.
Be sure to show off your ring. Ensure that the engagement announcement shows off the beautiful ring that you used to propose. Sometimes words are not needed to explain simply because the ring on the left ring finger has said it all.
Show some creativity. Engagement announcements require some creativity. For instance, one can hide a ring in their partner's favorite treat or buy a present written with sweet engagement words.
Recently, the most common is the use of a hashtag. Ensure that you post on social media using the hashtag, for example, #SheSaidYes. They will convey the engagement news to many people in a short time. Using a hashtag will also allow people who follow in all social media to see the beautiful photos of both parties.
Throw a party. It is the most used way when conveying the engagement announcement. Ensure that you have invited several friends and family to a party and then propose to your partner when all of them are present.
What You Should Not Do In an Engagement Announcement
There are several things you should not do when announcing your engagement. For example, do not post the news on social media before telling your closest family and friends in person. Inform them first, then post later. It will make them feel like they took part in your announcement.
Make sure that you do not overshare the wedding details. The planning is between you and your partner; let the guests find out about the wedding details when they come to the wedding.
Conclusion
Announcing your engagement is an exciting part of being engaged. It also strengthens the relationship of the couple and helps everyone be involved in the joy and excitement. Do not delay any longer.  Visit Mixbook today to create your own beautifully personalized engagement announcement cards!