Well, the good news we all had been waiting for has already been announced! Since the coronavirus crisis is getting more and more controlled most governments, including the Greek one, are announcing that economy is rebooted through a series of measures and laws. Thus, Greeks start moving around without any written or electronic "consents" from 4th May 2020 and most retail shops and other businesses open on the same date.
After a week or two all stores and factories will refunction including of course cafes, bars and restaurants. Despite the fact that social distancing will continue to be applied and no diner will be allowed to be that full and busy all eateries have started booking tables for their clients before now. That is to say, if you are planning having a great night out as a couple or as a family you had better hurry up for two reasons. First and foremost, most citizens would love to go out as bad as you and second the availability is about at half or one third than the one it used to be before the COVID-19 era.
Consequently, before dialing the number of your favorite restaurant you have to have become familiar with the top existing choices. In the following lines we will talk about the best restaurants in Athens, Greece since summer is closer than ever and Mediterranean countries are well-known for their beauty and the relaxation they offer during that season. Besides, Greece is said to have faced the virus in the best possible way and is considered to be one of the safest countries around right now.
DINNER IN THE SKY
To begin with the most luxurious one, "Dinner in the Sky" really does what it promises. You enjoy your excellent dishes and top customer service while around a large table which is hung above the Athenian capital! It is open from 5pm through 11pm and Mediterranean, Greek and European cuisine is treated there in the best possible technique. You will be amazed by the traditional moussaka offered as well as the seasonal salad. Apart from that, chocolate souffle ends your culinary experience much better than you could ever imagine. It goes without saying that there is also a kids' menu for our little friends including mini burgers instead of moussaka or shrimps and vegetarians' options with mushrooms and lasagna among other options. No matter what you order please choose a sunny day so as to enjoy the clear sky and get the most out of that culinary dream.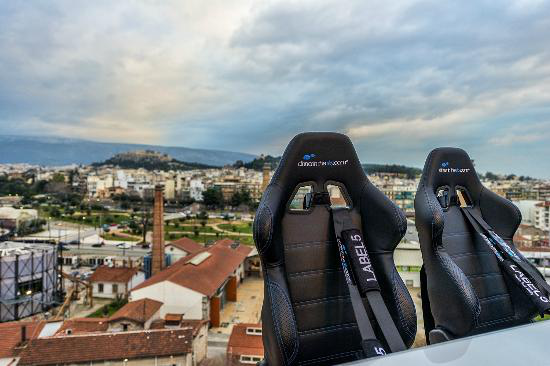 LOS GATOS
Moving on with a more budget choice as you may have already guessed from its name "Los Gatos" offers Hispanic dishes among other choices. It is located downtown so you will not face any difficulty spotting it pretty easily. It is really well decorated and its Mexican and European choices will definitely please almost every customer. The tortillas and the paellas offered are of top quality and freshness and they are greatly accompanied by a number of carefully chosen wines. You must give it a try if you happen to be in the Greek capital.
CINQUE WINE AND DELI BAR
That is an ever more economical choice but one of the best around. OK, it is true that it mostly known for its wine and delicacies but who cares since they are all enjoyable and fresh? It is open to the public from Monday to Saturday after 6pm. It closes around midnight. It is said to be one of the best choices if you feel like having some wine after a theatre performance or you just want to have a business meeting with a partner. It is all about joy and pleasure and this place offers both of them in massive portions! So, enjoy!