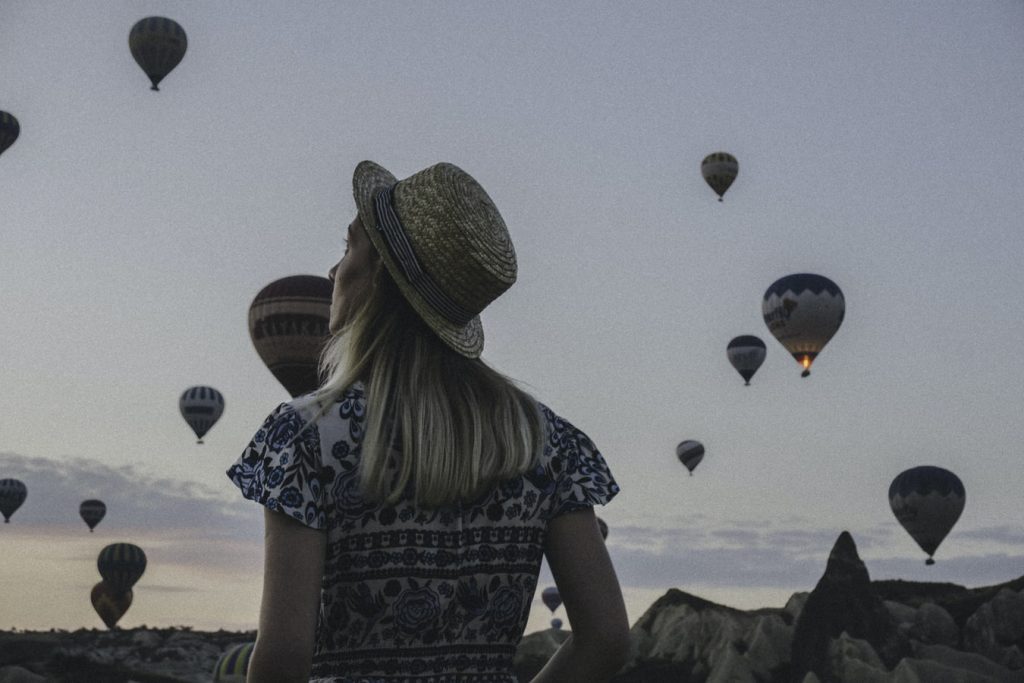 With so many excellent travel destinations out there, it can be challenging to find the perfect place for you. Whether it is too many travel options, or not even being sure where to begin, a little expert travel help is always helpful. With the right resources, you will be able to find the perfect travel destination for you. 
Rather than pointing to a place on a map and hoping that it works out, you will be able to pick a place by location, interests, budget, etc. All of these factors will help you narrow down your search to find the destination that speaks to you. 
So take advantage of these different travel tips and resources, and start planning your perfect trip or vacation today!
Cost of the Trip
When determining the right travel destination for you, the cost of the trip is up at the top of the list for most people. If pricing wasn't a factor, the whole world would be open for adventure, but unfortunately, travel costs money. However, it doesn't have to cost as much with the right travel resources. If you are flexible with your destination and timing, you can save a lot of money.
So if this applies to you, spend some time researching some different pricing options on trips. Figure out your availability, and then start taking advantage of all of the money-saving options for travelers. Before you know it, you may be planning a trip to your dream travel destination at a fraction of the cost. 
Type of Trip, Time, and Travel Partners
Another vital part of deciding on the right travel destination is deciding on the type of trip that you want to take. Are you looking to sightsee, visit a resort, experience a new culture? All of this plays a critical component in deciding where you should go and what you want to do when you get there. 
Time is also going to be a determining factor in what type of trip you take. If you only have a short amount of time, you may not want to spend as long traveling to get there. You may want to choose a closer destination to help to maximize your time. 
Who you are traveling with is another critical factor to take into consideration. Depending on whether you are traveling with young kids, older people, or more active people will determine a lot about what you can do on your trip. So before deciding on a travel destination, make sure that you figure out who your traveling partners are going to be. 
Activities and Interests
Depending on what you are interested in doing on your trip will determine a lot about where you want to go. There is going to be a big difference between relaxing on a beach and riding roller coasters at an amusement park. Both are excellent travel destinations; for the right people. It is up to you to sit down and think about what you would like to do on your trip, and what interests you most about the destinations you are considering. The more you can do this, the easier it will be to highlight specific destinations and also eliminate ones that don't quite make the cut. 
Some of Our Favorites
National Parks
If you are looking for a destination that will leave you standing in awe of nature, a national park is an excellent option. Also, depending on lodgings and time of the year, visiting a national park can be pretty reasonable when it comes to price. And, with a number of different national parks spread throughout the country, there is a good chance that one of them is close enough for a visit. 
Beaches
It is hard to beat a relaxing day on the beach, or one filled with water sports and other activities. Regardless of how you enjoy the beach, though, there are many excellent beach destinations that will allow you to have all of the fun in the sun you can handle. Just remember to put on plenty of sunscreen!
Amusement Parks
Whether you are looking for family travel ideas, or something fun and exciting to do yourself, amusement parks are an excellent option. And, while the best-known ones are Disney, Universal, and so on, there are still a number of quality amusement parks to choose from. There might be one not too far from you that is worth planning a trip to. 
International Travel
There is something about experiencing a new culture and part of the world. You can experience a new way of life and better understand the differences across the globe. And, while international travel can be expensive at times, there are also plenty of deals to be had. With a little bit of research and travel flexibility, you may find out that a trip abroad isn't as expensive as you thought.
How to Decide on the Right Travel Destination for You Conclusion
Whatever type of trip you decide on, it will be critical that you are prepared for your trip. For example, two families can visit an amusement park like Disney World, and one can have a great time, while another can feel lost, crowded, and overwhelmed. Doing a little research on Disney Fastpass hacks on a site like Middle Class Dad, what to bring, and so on will make such a big difference. 
Obviously, this is just one example, but regardless of where you go, spend some time researching and learning from travel experts. Because the more you can do this, the more you will be able to sit back and enjoy your trip when the time comes. 
Do you have a favorite travel destination or one that you are considering? If so, we would love to hear your feedback in the comments below.