These days, it seems like everyone owns a dog. If you've ever thought that before, you're not that far off-base. Almost 70 million homes across the United States own a dog, according to a national survey. If you're one of the 70 million households that owns a dog, it's important that you know how to keep it active and healthy. Here are some tips on encouraging a healthy and active lifestyle with your dog.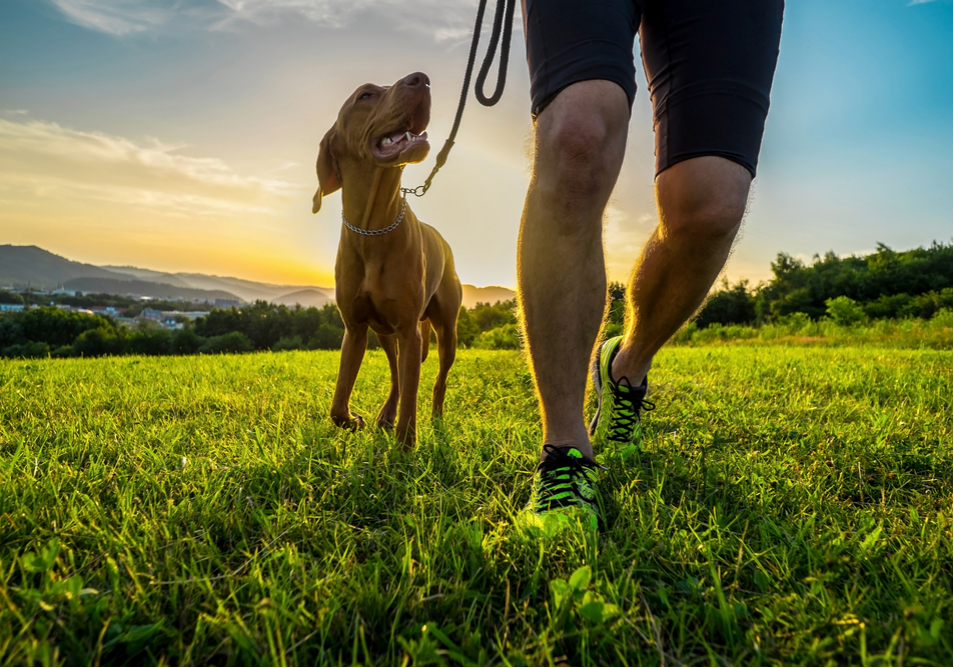 Source: Andrey Yurlov/Shutterstock.com
1. Be consistent in your walks. Animals, especially dogs, like routines. They also enjoy a change of scenery. For many dogs, going out on a consistent walk might even be the highlight of their day. Doing a consistent walk, no matter the weather conditions, is a way you can keep your dog active and healthy. Of course, if their vet says to cut back a bit or go for a little longer, then you should heed their advice. Otherwise, take your dog on consistent walks to give them some fresh air and exercise. A quality dog collar and leash set is a must for having a pleasant dog-walking experience. Otherwise, you may run into issues where your dog pulls while on their leash or simply seems uninterested in the walk. A poorly fitting collar or leash can also lead to an escape artist doggo — and no one wants that!
2. Take your dog with you on camping trips. If you love to hike or camp, why not bring your dog? These days, most national parks and campsites offer dog-friendly areas or hiking trails that both you and your pupper can safely enjoy. Training your dog doesn't take as much effort as you think, especially if you start bringing them with you while they're just a puppy. But, even older dogs can enjoy some time out camping with you. It'll be a fun road trip experience for them, especially if you don't live near a campsite. Make sure you stock up on all the camping essentials and put together a pack of items specifically for your pet. Extra food, water, dog poop bags and even their medications are all important items to have on hand if you take your dog camping with you. You'll want to keep their custom pet tag updated with your contact information too — if your dog gets lost on your camping trip, this is just one way they can get reunited with you faster!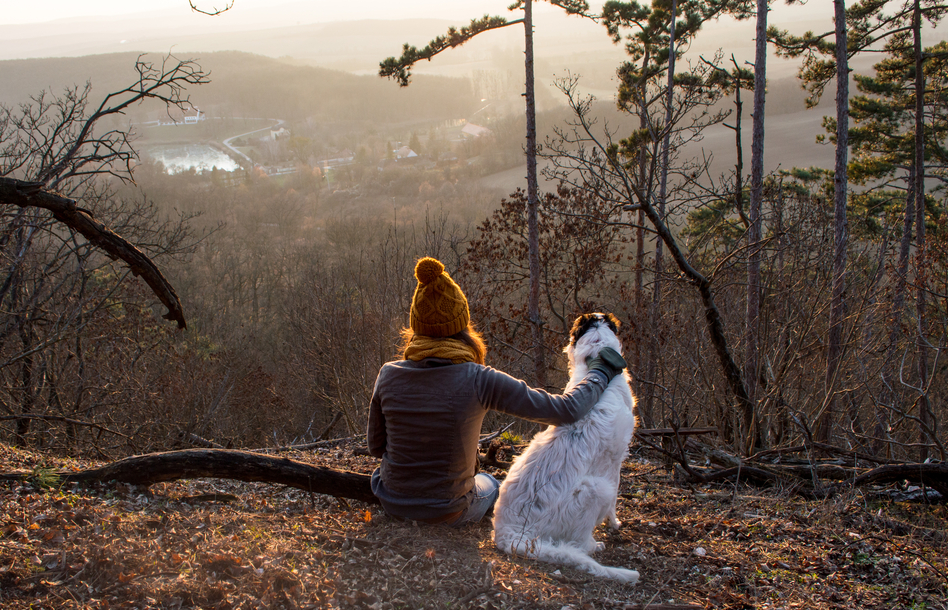 Source: Sara Borbala Balogh/Shutterstock.com
3. Consult their vet. Your dog's vet will know everything about them and what can help to encourage them to be active and healthy. Certain breeds have specific health concerns and conditions that you'll need to take into account prior to having them engage in physical activity. Kip in Melbourne run a day facility for dogs and explain that when a new dog joins, they need to know it's medical history from the vet so they know any issues the dog might have and ensure safe care. Therefore, a vet consultation is not only important for you, but also anyone else that may care for your dog.
For example, bulldogs have difficulty regulating their breathing due to the structure of their nasal passages. It usually results in what's formally known as BAOS — Brachycephalic Airway Obstruction Syndrome. This means they can't go for prolonged runs or do heavy physical activity — but that doesn't mean you can't take them for a walk or play some tug-of-war with them in the backyard.
Instead, it just means you have to make more of an effort to be conscious of their health needs and come up with unique ways to keep them active. That's where your vet comes in. Your dog's vet can work with you to create a plan that works well for their breed, health conditions, weight and stamina.
4. Visit a beach, lake or river. Water features are great for dogs. Many dogs love to swim or play in the water and run up and down the open beach area, especially during the winter when there are fewer people around. Take your dog to visit the beach or another local water feature as a way to change up their normal outdoor routine! You can put a waterproof silicone pet tag on their collar so it doesn't rust or get affected by the salt water. This way, if your dog runs away or gets lost, the person who finds them can help to reunite them with you quickly.
5. Feed them nutritious food. And, make sure this is food that's good for them. There's a lot of food brands out there that claim they're the best diet for dogs because they're free from certain ingredients. However, there are some brands that vets would agree aren't the best for your dog, especially if you're looking to keep them active and healthy. They can give you a list of preferred foods for your dog, but above all it's important that you feed your dog what's recommended by the vet so they can stay strong and engaged with various parts of an active lifestyle.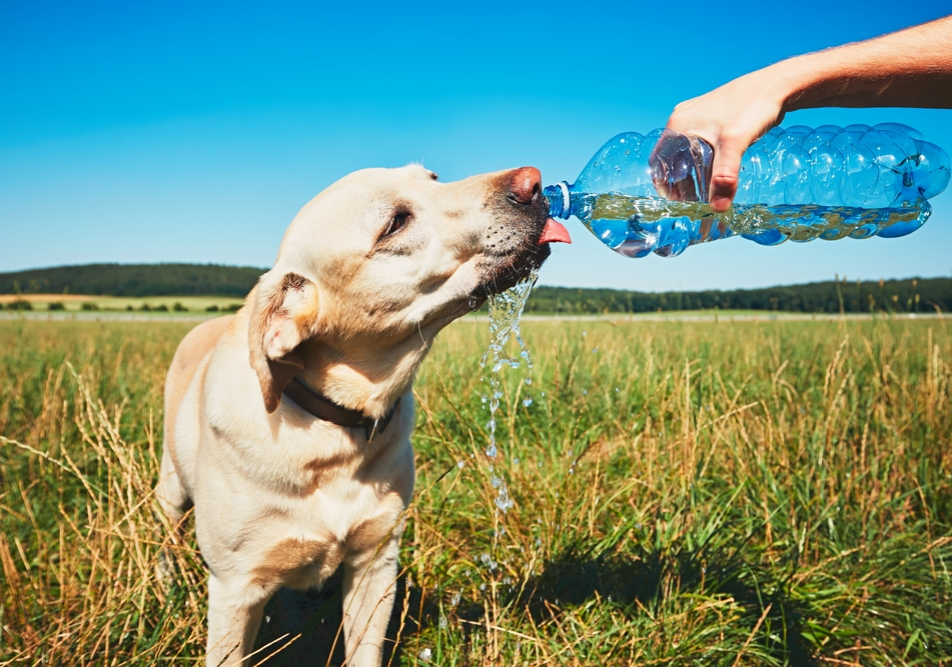 Source: Jaromir Chalabala/Shutterstock.com
6. Make sure they get lots of water. When running around outdoors, some dogs don't get enough water. Instead, they're too busy being focused on playing around to realize that they're dehydrated. Make sure your dog gets plenty of water, whether they're hanging around indoors or zooming in the backyard. Just like humans, dogs need water to keep them hydrated and healthy. Make sure your dog gets lots of water so they can stay hydrated and healthy while out in the sun or playing around the house.
7. Switch out their toys. Dogs can get bored, just like humans! Switch out their toys every once in a while, even if it means you take their toys and put them away for a few months and switch them out with the current set. This way, they've got new items introduced into their playing sphere and can have fun with new toys. Throw in a brand new toy every few months as well, making sure to retire the toys that have seen better days. Your dog will be eternally grateful for all the new toys to play with!
Keeping a dog healthy and active doesn't have to be difficult. Instead of focusing on how hard it is to get your dog moving, focus instead on the fun things you can do with your dog. Whether you're giving them new toys or going out for a walk every day, they'll stay active because you encourage them to do so.