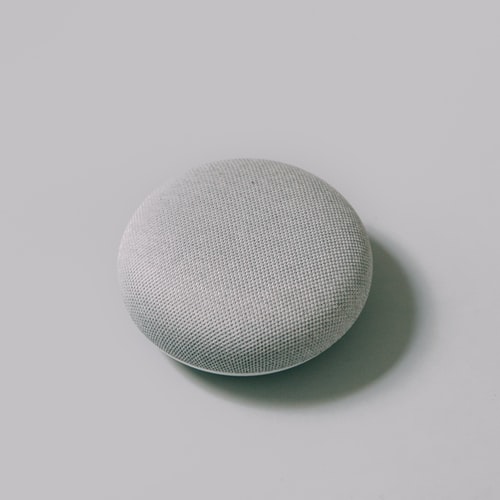 The holiday season is approaching rapidly. Thus, it is time to start thinking about what gifts to buy loved ones or family and friends.
2020 has been an interesting and extremely challenging year with the advent of the global novel coronavirus (SARS-CoV-2) pandemic. Apart from watching the devastating consequences as the virus rampaged its way through global communities, people were, and are still, asked to social distance, stay at home unless it is absolutely essential to go out and to wear masks when venturing out. Thus, people have been staying at home more, providing the raison d'etre for the gifting of smart home IoT devices. The benefit of buying these IoT devices is that they are designed to improve the quality of life for people stuck at home.
Note: The caveat here is that, while home IoT devices improve the quality of life for people at home for long periods, they are also connected to the Internet. Therefore, more vigilance is needed, such as using reputable brands, having robust security settings, using a VPN, etc.
Statistics quoted by Deloitte Research show that 60% of all holiday shopping is completed before Thanksgiving. However, 40% of shoppers are still on the hunt for the best gift. Consequently, let's have a look at 5 cool IoT gift ideas for your loved ones.
1. A Nest learning thermostat
The advantages of efficient energy management include reducing costs, reducing greenhouse gas emissions, and improving the quality of life by keeping the indoor temperature constant without keeping on adjusting the thermostat. The Nest learning thermostat is a smart thermostat, an electronic, programmable, self-learning WIFI-enabled device that optimizes the heating and cooling to conserve energy.
Because it is based on a machine-learning algorithm, users only need to manually regulate the thermostat for the first couple of weeks to teach the Nest device how to control the thermostat. In other words, you need to provide the reference set for the machine learning algorithm.
2. A security IoT device
It has become essential to upgrade your home security. While the theory is that it is virtually impossible to keep people out who want to break in, it is a good idea to make it as difficult as possible for burglars to get inside your home.
The Ring security system is a smart device that consists of a Ring base station with alarm components. It comes as a kit, and there are three sizes, a 5-piece, 10-piece, and 14-piece kit. Apart from the base station, each kit includes contact sensors, motion detectors, a keypad, and a range extender.
The good news is that it is simple enough for a DIY installation. The contact sensors fit on the door and frame as well as the window and frame. Every time the contact is broken by opening a door or window, a mobile notification is sent to your phone.
3. A smart speaker
The Amazon fourth-generation Echo smart speaker is a powerful speaker with an impressive bass and a built-in receiver and Amazon Sidewalk Hub that reliably connects devices like smart lightbulbs and smart locks to the home WIFI. In other words, the Amazon Echo is both a speaker and a smart home hub with Alexa voice assistance. Thus, not only is it possible to control the speaker's tone and volume settings by speaking to Alexa, but it also possible to switch the room lights on and off via the Alexa voice assistance feature.
4. A mesh WIFI router
A mesh WIFI router consists of the main router that connects directly to a modem or external Internet connection with a series of nodes of satellite modules placed around your home for full WIFI coverage.
The Google Nest WIFI is one of the best mesh WIFI routers on the market today. The different nodes each have a strong signal allowing for the connection of various smart devices around the home. It also includes a range extender that doubles as a smart speaker. You can interact with this intelligent system by using Google Assistant. Therefore, not only do you have a reliable WIFI connection in each room, but you can also use Google Assistant to manage all of the smart devices connected to the WIFI mesh.
5. Smart lightbulbs
Energy-saving devices are key to energy efficiency and cost-effectiveness. The Philips Hue White LED smart light bulbs are the top energy-efficient intelligent light bulbs on the market today. The company has a whole range of products, including light strips, floodlights, and the standard A19 bulbs. An entry-level kit consists of 2 bulbs and the Hue hub, which interacts with the smart bulbs. If you already have Alexa or Google Assistant in your home, it's a simple matter to upgrade the smart bulbs to their Bluetooth equivalent to connect these bulbs to the rest of your home intelligent network.
Conclusion
These smart IoT devices described above are a sample of all the devices available to make your lockdown stay at home less stressful and more memorable. Finally, as highlighted at the beginning of this article, it is essential to pay attention to your smart home's security by implementing various cybersecurity best practices.