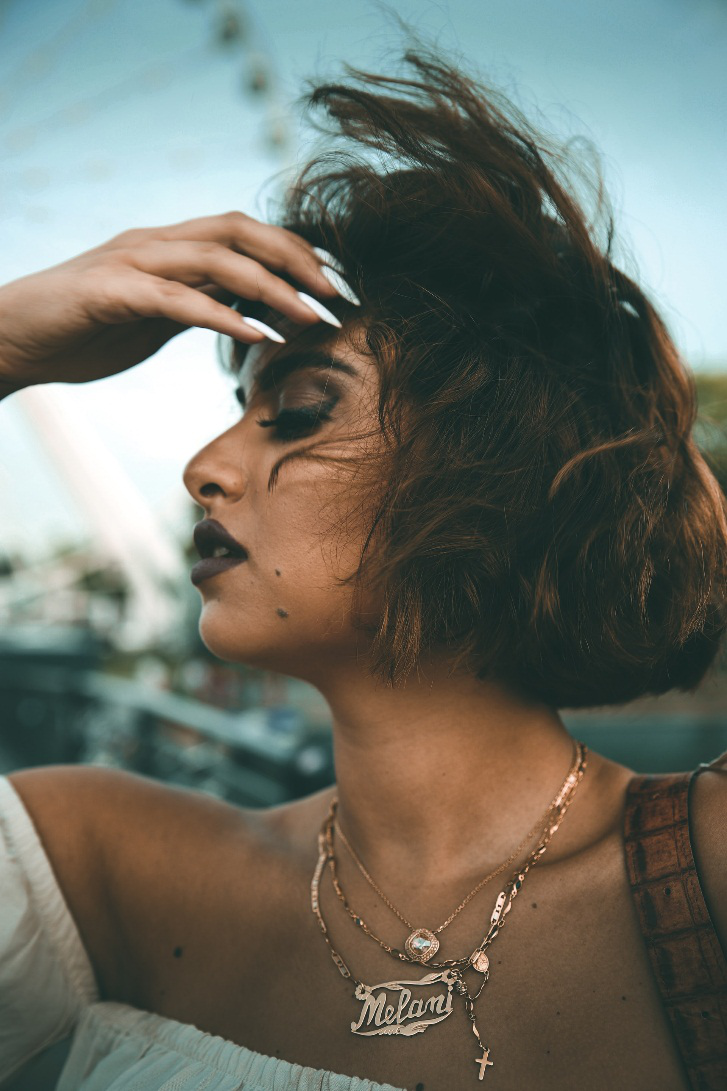 One of the best things you can give yourself or someone special is personalized jewelry. With it, you convey how much you treasure the person, how important he or she is, or how much you love and cherish the person.
When you give personalized jewelry, you also give the recipient a special meaning that touches the heart. You can add more meaning to the gift when you make it to remember a special event, message, or date, by customizing the jewelry that the recipient can keep near the heart.
You can order personalized jewelry online or shop from a physical store. As the name suggests, you can choose the design you want and add your own personal touches. You might decide to a name necklace, earrings with a birthstone, or even turning an old ring into a new one by using it's diamonds.
What is a name necklace?
A name necklace is a piece of jewelry that is customized, featuring a person's name. The character, Carrie, from the TV show Sex and the City, popularized this style of necklace. A personalized name necklace can either be spelled out using different fonts, etched on a bar, or spelled out using individual letters. The choice is almost limitless, and various materials can be used.
Why are personalized name necklaces popular?
Although not new, the popularity of personalized name necklaces started in the 1980s, due to the influence of urban culture where people wanted to express their individuality, and the most personal identifier was their name.
In recent years, many people have been seen wearing personalized name necklaces, from celebrities to members of royal families. Their influence manifests in the increasing number of ordinary people ordering name necklaces for themselves and people they love.
More creative design options
Customers have more creative design options today for name necklaces. The jewelry-making technology has improved significantly, so more font choices are available. The same is true with materials, and other preferences to customize the design. The availability of new machines helps make the creation of personalized name necklaces more efficient and faster.
Name necklace classifications
It is easier to order customized name necklaces today. But before ordering, take time to know the different classifications of name necklaces.
Metals and material.The most common are silver and gold, with the option to use other materials such as pearls, shells, gemstones, and diamonds.
An engraving technique is used to carve the metal to form your name. Different tools and steps are used to do the engraving, including curving machines and drill cutting machines. Jewelers craft and polish the metal as the finishing steps.
More styles are now available to ensure that name necklaces can keep with trends and current fashion. One style that is popular is the two-name necklace, which can be a parent and child, best friends, or sweethearts. A two-name necklace often includes an infinity sign or a heart, symbolizing long-lasting love.
With the addition of various accents, gems, and metals, you can give your nameplate a different look, to make the name and design stand out.
You are not confined to just a carved name in script or interlinked letters. You can also have bar name necklaces featuring a rectangular bar in the metal of your choice, with your name carved in the metal to retain the bar shape.