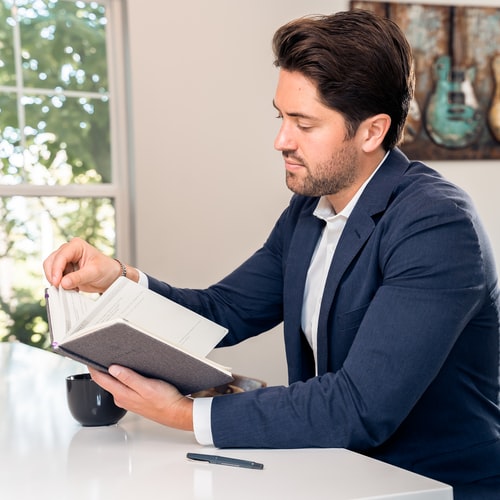 Aspiring candidates who want to work at the State Bank of India as a Probationary Officer (PO) should carefully assess the eligibility requirements before submitting the SBI PO application form online. Once you know that you qualify for the position, you can set out to register online and secure your place to appear for the SBI Prelims and Mains exam.
Here you can know all about the requirements, including educational qualification, age limit, and the total number of attempts before enrolling for the SBI PO application form:
What is the Age Limit to Qualify for the SBI PO application?
For the current year 2020, the applicable age limit is obtained as of April 1, 2020. Candidates should be between 21 and 30 years of age to qualify, i.e., candidates must have been born no later than 01.04.1999 and not earlier than 02.04.1990. However, relaxation in age limit is applicable for specific categories of candidates:
Scheduled Caste/Scheduled Tribe – 5 years

Other Backward Classes (Non-Creamy Layer) – 3

Persons with Benchmark Disabilities(SC/ ST) – 15

Persons with Benchmark Disabilities (OBC) – 13

Persons with Benchmark Disabilities (Gen/ EWS) – 10

Ex-Servicemen – 5

Persons from Jammu & Kashmir ordinarily domiciled during the period January 1, 1980, to December 31, 1989 – 5
Educational Qualifications to Submit the SBI PO Application Form
The educational qualification for SBI PO 2020 is calculated as of December 31, 2020. Any graduation degree from any discipline, from a recognised university or equivalent qualification recognised by the Central government, is necessary. Candidates in the final year or semester of their graduation may be provisionally accepted under the condition that during the final interview level, they produce proof of passing graduation on or before 31.12.2020. Candidates possessing Chartered Accountant or Integrated Dual Degree may also apply.
Besides, candidates are mandated to indicate the percentage of marks they secured in their graduation rounded off to two decimals in the online SBI PO application form. In the case of CGPA, the same should be converted into a percentage. When coming for the final interview, the candidate should produce a certificate regarding the authenticity of grade conversion into percentage issued by the appropriate authority.
Number of Attempts: Important Criteria for SBI PO Eligibility Requirements
If you applied for the SBI PO exam multiple times, you should be aware there is a limit for the number of attempts you can try. The number of chances varies according to the categories of the individual, which is as follows:
General/EWS – 4

General/ EWS (PWD) – 7

OBC – 7

OBC (PWD) – 7

SC/ SC (PWD)/ ST/ ST (PWD) – No restriction
Appearance in the SBI preliminary examination is not counted as an attempt. The number of chances is counted from the examination held ten years back, i.e., from April 18, 2010.
A person who wants to benefit from reservation categories should submit a disability certificate issued by a relevant authority or board as per the Indian government guidelines. The certificates will be duly verified for their credibility.
Other Eligibility Requirement Considerations for SBI PO 2020
Candidates with a negative CIBIL report or those who have defaulted their loan repayment, credit card dues are not eligible for the SBI PO appointment. Moreover, candidates against whom adverse reports regarding conduct, character, antecedents, and moral turpitude are not eligible to apply for the post.
It has been estimated that the bank accepted as many as 9.75 lakh applications for 2,000 probationary officers' posts and over 16.6 lakh applications for 8,300 posts at the clerical level in 2018. 
The banking sector is one of India's massive recruiters, with SBI holding a prominent place, and young aspirants who look forward to embarking on a banking career should evaluate the eligibility requirements before submitting the SBI PO application form.