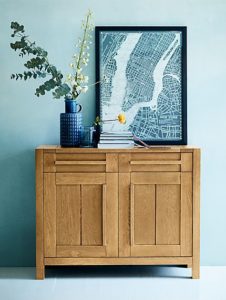 Source
We've all been in the situation where we're walking through town and you spot the ideal piece of furniture in the window of a charity shop. Or maybe you found something online but the website is a secondhand one such as eBay or Kijiji and it doesn't offer delivery with purchase. Maybe you're the seller and you are offering delivery but want to make sure you're getting value for money and saving yourself time and hassle to boot. What are your options when shipping furniture? Check out a couple of these great suggestions and how they might help the next time you have furniture to move – regardless of whether you're buying or selling!
Courier It!
Did you know that a courier Melbourne will be happy to move big items like furniture and they don't always have astronomical, exorbitant pricing? Shiply is a great example of a place where you can actually price compare prices of different furniture courier companies, often small single person entrepreneurs who are working as delivery people on the side for extra income or who are trying to start a delivery business. You can find some tried and tested folks on there too as well as bigger enterprises who have become a household name for some. The best part is that you just plug in the details of what you need, where it's being delivered to and where from and you can get quotes quickly and easily. Perfect right? No fuss for you and you can rest easy knowing you're getting a steal of a deal!
DIY
Of course, you can always choose to do it yourself when it comes to picking up or delivering an item. Getting a friend with a truck (if you don't have one) can be a great way to help save on delivery costs too. Just throw in a couple of beers or a pizza for their help and next thing you know you got the job done for probably a fraction of the cost (and you get beer and pizza too!). It's a win-win really and is a great way for you and friends to spend some time together too!
Local Pickup
Another easy way to make sure your item gets where it's going if you're selling – or you can get it easily if you're buying is to do local pickup only. This works in tandem with getting a friend or relative to help you pick the item up if you don't have an appropriate vehicle and can be a great option for those who are looking to keep it cheap or free. Likewise you're much more likely to sell items if the delivery option is local pickup only as many people don't want to be bothered with setting up a shipping option or organising someone to pick it up or deliver it for them and are happy to come collect it themselves.
So if you're in need of getting a piece of furniture from A to B or beyond, consider one of these options, especially Shiply where you can send large items further afield with no issues.