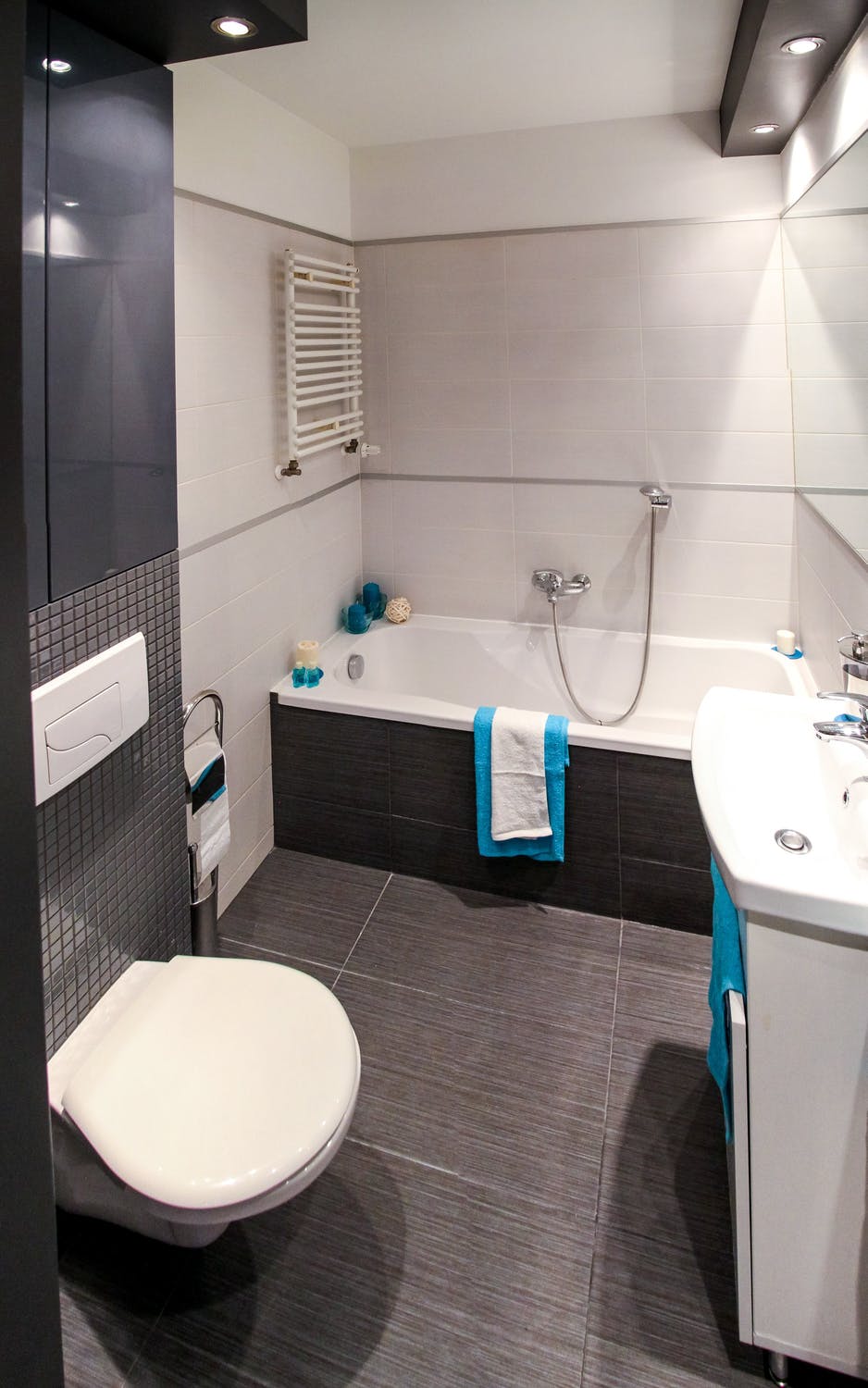 If you plan on redecorating one of your home's bathrooms in the near future, continue reading to discover a plethora of inspiring decor ideas from Gary G Friedman to get you started.
Inspiring bathroom decor ideas:
Use fresh flowers to brighten up your bathroom
One way to instantly brighten up your bathroom is to display fresh flowers in your bathroom. Just make sure to choose a vase which matches your bathroom's decor. As an example, if your bathroom has been inspired by traditional decor, you may want to opt for a porcelain vase, while if the bathroom which you're renovating has a more sleek, modern aesthetic, you may want to opt for a thoroughly modern stainless steel vase.
If you're unsure of what type of flowers to choose, you can't go wrong decorating your bathroom with fresh, white flowers.
A textured bath mat
Another way to spruce up your chosen bathroom is to purchase a fun, textured bath mat. As an example, you may be interested in purchasing a shaggy bath mat.
If you prefer muted color schemes you may want to pick out a grey or beige bath mat, while if you love bright colors, you may want to purchase a bright yellow or blue bath mat. In order to brighten up your bathroom.
Consider installing a few wall mounted candle holders
If you enjoy pampering yourself from time to time and love nothing more than soaking in a warm bath, it's well worth installing a few, small, wall mounted candle holders which you can use to place your mini-sized candles next time that you take a nice, hot bath.
Create an aesthetically pleasing pyramid of rolled of hand towels
If you have ample cabinet space in your bathroom, it's well worth creating a pyramid of hand towels out of carefully rolled up hand towels. Which will give your bathroom the chic look of a bathroom that you'd find at a luxurious hotel or resort.
Consider decorating a family bathroom with towel animals
If you have young children, it's definitely well worth learning how to create towel animals such as dogs and monkeys, which you can use to surprise your kids.
Glass accents
One way to create a sophisticated, elegant looking bathroom is to place glass accents around your chosen bathroom. As an example, you may want to hang artwork in mirrored frames on your bathroom's walls. In order to dress up your bathroom. Alternatively, you may want to consider purchasing a glass vase to display flowers in or a gorgeous glass candle holder.
Floating shelves
If your bathroom lacks storage space, it's well worth hanging up floating shelves, in order to place some of your excess items such as makeup and medicine. Better yet you should be able to put up floating shelves within 30 minutes, which is a great idea if you enjoy completing DIY projects.
Chandeliers
Another way to ensure that your bathroom is an attractive, stunning room to spend time in is to invest in purchasing a chic chandelier.
So if you're interested in redecorating one of your home's bathrooms and giving it a new lease on life, it's definitely worth using some of the 8 bathroom decor ideas listed above as inspiration!