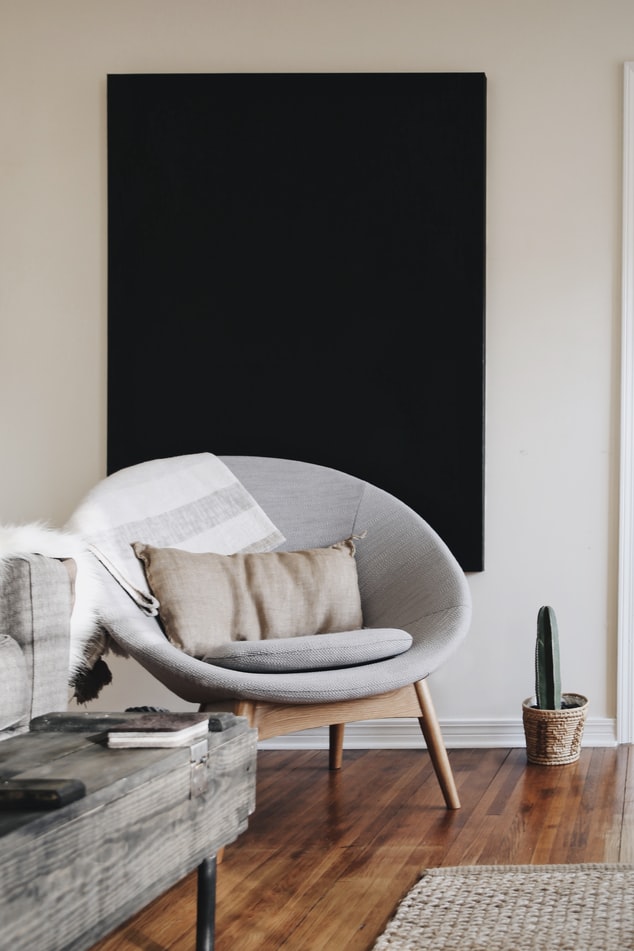 Durability is something we all need to prioritise when looking for a new floor, especially if we plan on spending a lot. With there being so many options when it comes to flooring, doing our research before we begin looking is important. So which ones are the best at holding up against years of footfall without showing wear?
Wood
Wood is by far the most popular flooring choice when it comes to durability. It is likely to last a lifetime if cared for properly and will probably out live the person who laid it! Once you've decided on engineered wood flooring or solid wood, there's a whole world of options with wood type, patterns, colours and finishes. Although it does come at a higher price than the likes of laminate and Luxury Vinyl Tiles, it's beautiful appearance certainly makes up for it.
Although wood is said to last the longest, it does have its draw backs. It can scratch and stain as well as being susceptible to damage when coming into contact with too much water. However, wood flooring is able to be sanded down and refinish more than once depending on its thickness or wear layer, eradicating any wear and tear. This should not normally need to be done for the first 15-20 years, so you can only imagine how long these gorgeous floors can last for. No matter how much wood is trodden on, it wont show wear for many years – making it ideal for rooms such as the hallway and living room that experience lots of footfall.
Luxury Vinyl Tiles
Forget the ugly stereotype of 1970's lino sheet, vinyl flooring has been revolutionised by the stylish, sophisticated Luxury Vinyl Tiles. It's hard to find fault with LVT, being affordable, easy to maintain and with stunning looks, including convincing imitations of stone, ceramic and wood.
LVT is extremely durable and almost lives up to the material is impersonates. It will look as good as the day it was lain even with high foot traffic, provided the right care is taken. Perhaps its biggest advantage is that it is scratch, water and stain proof, making it perfect for rooms such as the kitchen and bathroom which have high exposure to these elements. Additionally, it is very easy to keep clean, with only needing a sweep an d a mop as well as being compatible with under-floor heating. We'd recommend LVT as the best choice for a busy family home which need something durable, easy to manage and affordable.
Laminate
Laminate is a common choice, especially for those on a tighter budget. Although wood offers us style and durability and LVT offers fantastic maintenance qualities, sometimes we just need a cheap fix. This is why cheaper alternatives like laminate are so popular!
Although laminate is man-made, it imitates real wood flawlessly with a photographic layer replicating the natural grains and knots of wood. But, if you do go for laminate, don't think that you're going to get a floor that will wear out after a few years! Laminate can be very hard wearing and will last for many years with lots of domestic use, particularly if you invest in a higher grade laminate. Of course, it doesn't have the natural charm of real wood flooring, but it's hard to argue with the cost of it, not to mention its resistance to scratches, stains and water, as well as its ability to cooperate with underfloor heating.
As discussed, whether you're looking for something to last a life time or just need something good enough at an affordable price, there's something for everyone.