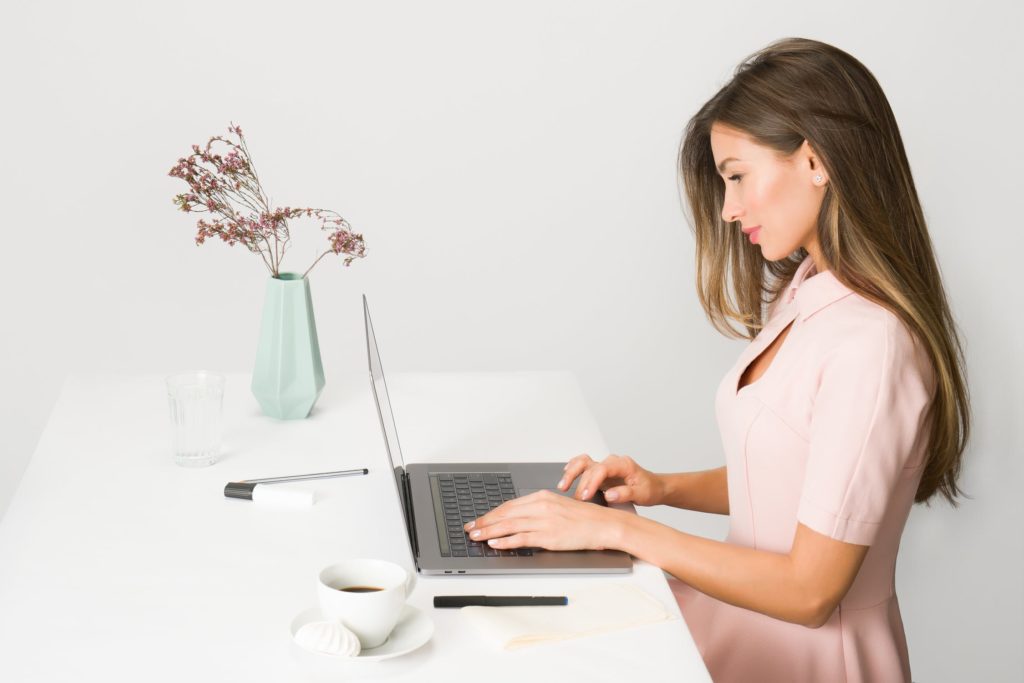 Making an entire change in industry can be a hugely daunting process. It can leave you feeling intimidated by potential colleagues who have worked in your chosen profession for a long time and perhaps even feeling defeated at the thought of re-training. However, it's often said that you shouldn't keep waiting for the right time to try – you should begin your journey now.
While this is an empowering sentiment, there a number of preparatory stages to consider, and even some potential risks. So, what should you be taking into account before you make the career leap?
A temporary loss in earnings
This can be the hardest part for any person to stomach: you may experience a temporary loss of salary. If you are retraining entirely you may not be able to stay in your current nine-to-five, or when you begin your first day in your new job, you may not be starting on a salary that you previously enjoyed. While this can take an adjustment period, it's important to anticipate this and amend your lifestyle accordingly. If you previously enjoying plenty of carry-outs and expensive methods of convenience, you may need to cut these out in order to keep your budget on-track.
On a more serious note, if you have to take up some temporary work experience or self-employed work, you may find yourself without health insurance. It is advised that you consider this well ahead of time and decide whether to temporarily go without or join your partner or spouse's policy.
Family anxiety
While this is an aspect of changing career that many of us would rather not consider, our family might have some reservations about your change in industry. If you were previously in a well-paid job, they may be curious to know why you're making such a bold shift. However, it's important to stick to your business plan and reassure them that this is the right path for you.
With regards to your immediate family, you will need to come up with a secure finance plan when it comes to paying for bills and daily costs. Whether that comes down to an agreement on who will pay the gas and electricity or how to split the bills will very much depend on your personal needs as a family.
Busy evenings
Sometimes, it's just not possible to devote your entire day to a change in career. While you might need to book off annual leave for training and day-long experience days, you may have to fit your training and education around your current job. This means your evenings will become considerably more condensed. Being diligent about which evenings must go towards studying and which ones can be reserved for social life or family will help you to create a form of routine. Working parents with large families have also recommended that you manage your own time well to ensure that you get enough sleep and don't spend your days stressed and your evenings exhausted.
It might not be exactly as you imagined
As you gain experience in a new sector you may be taken aback by experiences that you didn't expect. For example if you're a family nurse, you may not anticipate some patient difficulties, or as a teacher you may not have been ready for the emotional toll of working with young adults and children. These hurdles are completely normal, but don't let them put you off-course.
Plenty of time
It's said that there are different types of speed in which people travel towards their career goal. Some people are 'sprinters', 'wanderers' or 'stragglers.' These refer to the different paces at which people land in their dream career. While some people are lucky enough to walk straight into a career path right after college, some people need to take their time in finally making some headway with their preferred industry.
Your new job will not appear overnight, which is the main point of frustration for many people changing career. The idea of being in a new job within a week is a tempting thought that often motivates people to change industry in the first place. Though, there a number of components that will need to come together that will see you make real progress in your chosen sector:
Education
Experience
Networking
As you will know, all of these take a gradual process of crafting and building, which may take more time than you would want. Stick with it, and know that the end goal is worth it.
Time in education
As mentioned above, part of the process of changing career is re-educating yourself in an entirely new realm. This may involve re-joining a university and spending your time studying a part-time degree. However, there are also remotely-tutored degrees that enable you to study at home. This incredibly useful for those who can't afford to leave their job, or have a family to look after. While studying in the evening may results in a number of social and personal life sacrifices, it's much more adaptable than being confined in a physical university. For example, you may be thinking of re-training as a civil engineer: to get your masters in civil engineering online from Michigan Tech, you would not be required to attend any physical lectures.
Similar industry jobs may appeal
You may be changing industry with the image of a 'dream job' motivating you to complete your degree and gain experience. However, throughout this process it's incredibly advisable to keep an open mind and stay vigilant to other linked jobs that relate to your new industry. In fact, it's often advised that you keep your eyes peeled for 'under the radar' careers, which may still appeal to you. You may be conflicted if you discover a similar job that has attracted you, but don't see this as a distraction or a side opportunity. Investigate it further and gain an understanding of whether or not it would be something you're interested in.
A change in industry can be intimidating not just in terms of having to learn a new subject and job from scratch, but also in terms of a change in personal commitments. It can feel unnatural to spend large portions of your week prioritizing your own needs, but it can be helped by forward-planning and managing your own expectations.