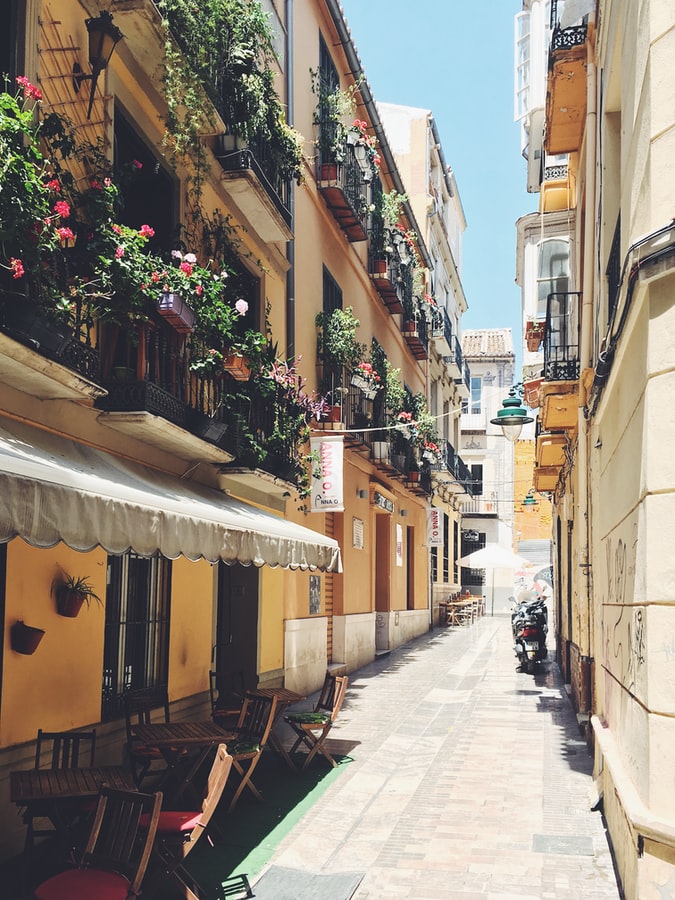 Spain has always been a hotspot for us British. We go there in our millions for holidays and move there to live permanently in our hundreds of thousands.
It comes as no surprise that currently around 800,000 people have taken the big step of moving there to live. And who could blame them. Spain has a lot to offer.
There's a reason, or many, why Spain has been, and always will be, so popular. There are reasons why it was voted in the top ten places of where ex-pats purchase properties to live their happiest lives. It isn't just the great weather and plentiful sunshine. Other factors like the cost of accommodation, food and drink, transport, combined with good job prospects, a healthy social life and friendly people, make Spain so much more enticing.
The Sunshine
A big attraction to anyone from the often grey-skies of the UK to Spain is the sunshine. There is lots of it. Hours of sunshine in Spain can vary between around 1500 to nearly 3000 per year. Some parts of Spain can have over 300 sunny days a year.
Even the amount of rainfall as compared to Britain is substantially less with an average of around 300 millimetres.
For comparison, Britain has a measly average yearly sunshine of 1493 hours and an annual average of 1,493 millimetres of rainfall.
Sunshine is also important because it has been proven to be beneficial in both your health and your happiness. Thanks to Vitamin D, which is produced in your skin when it is exposed to sunshine, the sun can help elevate your mood and make your bones healthier.
Food and Drink
Not only is your food and drink cheaper here than back in the UK, it is also much healthier. The Mediterranean diet is renowned for its health benefits and has been studied rigorously.
The mixture of fresh fruit and vegetables, olive oil, fish and nuts, and even wine, has been shown to have some great benefits for your heart.
The NHS even has information on the claims that the Mediterranean diet substantially protects against heart disease, cancer, Parkinson's and Alzheimer's.
Like the sunshine, the diet here has many additional benefits other than being able to satisfy your hunger and satiate your thirst.
Healthcare
Spain provides some top quality, free, healthcare and if you are working in Spain you're entitled to state healthcare on the same basis as a Spanish citizen.
As an expat you are entitled to free state healthcare if you meet any of the qualifying standards. A qualifying standard could be that you live in Spain and receive state benefits, you're a state pensioner, or are a pregnant woman who is resident in Spain.
The UK Government provides some great advice on healthcare for UK nationals living in Spain and how to get it if you live, work, or study there.
You simply have to register with your social security number at your local health centre. Pick up your health insurance card. Then use it when you visit the doctor.
The government does advise that, due to Brexit, if you're 'living in Spain before the end of 2020, your rights to access healthcare in Spain will stay the same for as long as you remain legally resident'.
It is obvious why Spain is a hot spot of expats. It is a hot spot for anyone from the UK. We love it there.
But moving there is a big task. It's a big country. You need to know the best place for you to live and then you need someone to find you a great home to live in when you are there. You need experts, and experts with a great selection of property to choose from. Before you know it, that expat hot spot will be your hot spot too.