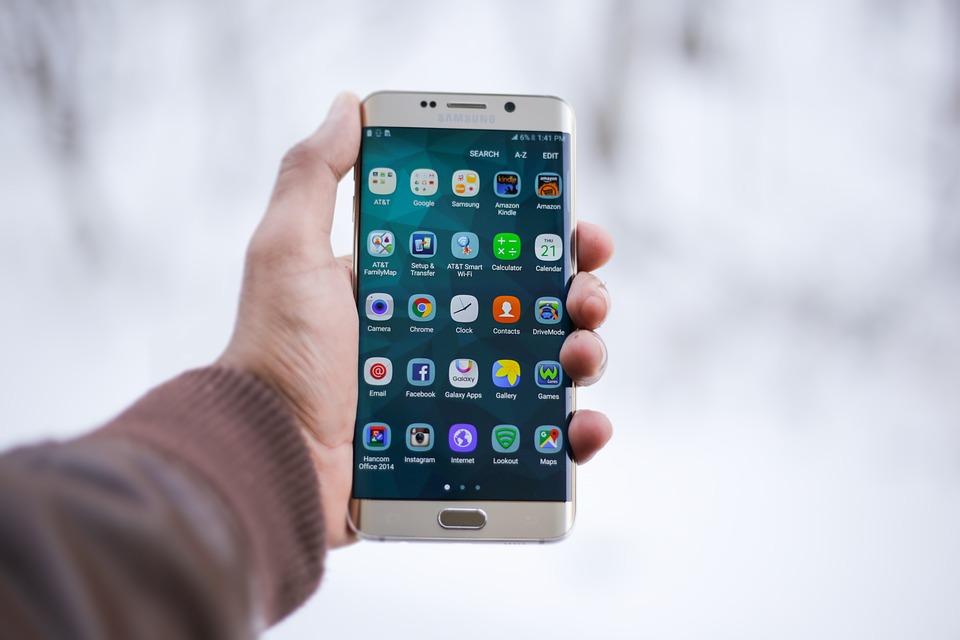 Building a mobile app or a website is a pretty costly project, as it requires many resources and specialists. This is a wise investment, therefore new money move for business comes and you will get back them with percent. But how to build a website, if a budget is limited?
We are sure that you don't want to go spend thrifting and after having a wanted result to be left on some poor budget. There is the first tip: you always may find a specialist from a Ionic app development company or build a mobile app or a website on your own. Here we gathered other useful tips for you to save many but have a really working result.
Factors, that influence development costs
Business model
Platform
Functionality
Design
Developer
Statista says that there 2.71 billion smartphone users worldwide, it sounds reasonable to build at least one mobile app for lobbying your business. We would like to encourage you: an idea to build a budget app will certainly work, as these tips influence not just price but the success of your mobile or web app.
The business model is the driving force in setting up your budget. It consists of the correct questions below:
Where does my target audience spend time?
What type of devices do they use?
How can I monetize my app?
Would it be free to download?
Will my app to be used to advertise my own products or the 3rdparty ads be providing monetization?
Does my audience value more cutting-edge design or usability?
Answer these questions and you will get your ready business model. It helps to determine what your app should become, thus it will influence the amount of money you're going to invest. Basically, you will know how much to invest in functionality, design, usability, and development of your website and what is best for the website conversion optimization.
Your business model must ensure that you build something that will make money.
The platform gives a unique user experience, it depends on a platform you choose for the creation of a website. This is the point that influences the price of app development. Usually, the decision falls onto Android or Apple. You can go for both if you have money, but if you are tight on a budget it's better to make a choice for one platform and develop for it. You must strive to reach as much of the audience as possible. However, if you plan to test the idea, then at the first stage it is better to concentrate on the client application under a single mobile OS.
A small tip: IOS apps are quicker and cheaper to build, while Android users use more mobile web traffic.
Functionality goes after you've decided on the platform. As we stated above this factor strongly influences the cost of your app. Functionality consists of features your app has. The business model showed your target audience, so you have an approximate picture of needed features for successful website conversion funnel.
Login: an email (opens an additional channel for connection) or social login
In-app purchases: this feature provides you monetization, which gets back your invested money. If you have products or services to sell you'd have to add this feature to your app.
Payment integration: this accomplishes the previous point for enabling purchases.
These are the main features for the proper functionality of your app. The quantity of those effects cost of your app. Also, there are such features as search, geolocation, push notifications, chat, rating system.
Tip: put all the feature in your list for implementing by priority, so you will see what is most important for your app and what you can make a shift for saving money.
Design matters, like a first impression. Mobile app and website industry are based on visualization. Icon and responsive website design – that's what makes customers install an app or use a website. Design typically accounts for about 20% of the cost of developing a mobile application. Prices for UI / UX design can vary from $ 10 to $ 150 per hour of development. It all depends on the location of the team and its competence. How to design a website and at the same time save your budget here?
Tip: decide on your priorities. If your target market is really design-strict – reduce your budget on functionality. If UX is above the user interface, so you don't need cutting edge design and can create a competitive interface with a minimal infusion of money.
Developers you can choose from: freelancer, a small agency, a large agency.
All the previous factors have dealt with the app and affect the cost of your app. The developer gives you additional spending and it's up to you what kind of development to choose.
Freelancer is the cheapest option you may find. This option is perfect if you understand how you can remotely control a team. Keep in your mind that hiring a freelancer can be risky as you sign no contract (like with an agency) and this venture may end up with you throwing away your money. If your app project is small, you can rely on a freelance, but better avoid working with them, when you have more serious app.
Small agencies consist of 3 -10 persons and are focused on creating a limited range of an app. A team working on your app will result in a quality app or website, but for sure it costs more than a freelancer option. Still, you will have some warranties and middle price.
Large agency offers large teams and its brand name as a warranty. If your project is big, a large agency is the only development option for you. In this case, you will be responsible only for the final and key decisions.
Good news is that you've got plenty of options to choose from. Decide on your priorities and put the most important on the top of your investing. We named the more influencing factors to leverage the cost of an app building, that can save you thousands of dollars if implement them wisely. The cost of creating an application depends on the expected result.