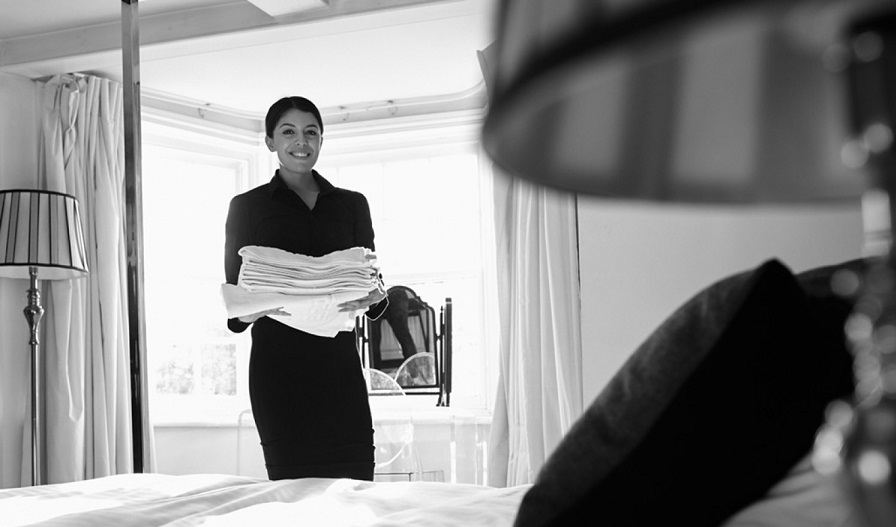 So many people around the world are looking to change their lives after the traumatic event that was the coronavirus lockdown. Being stuck in 30 meters or less of space, alone, in a couple or even with a child, for a period of two months can suddenly change the way you envision your future. If you dream of a life of luxury: How about applying to become part of a household staff? Here are a few things you should know.
The Modern Days of Downton Abbey
Those of you who have watched the TV series Downton Abbey may have wondered what it felt like to be part of the staff working on the estate, or to be the butler. You may have thought that this job has disappeared with time, but it hasn't. In fact, there is more need than ever for people who can run a house. Sometimes, they are still called butlers but other times, employers use the more modern term of "House Manager." To find such a job, you need to look for an international household staff agency.
It isn't just the title that has changed over the last century. The job description and the responsibilities that go along with it have also been modified to insert a larger variety of tasks, more adapted to today's society. This job is sought after for both the employers who need to find such a person, as well as those who would like to have such an employment. The challenge it provides on a daily basis makes it very exciting but also quite difficult to find the right individual to handle such a role in the house.
Being a part of the family
Working as a household staff, often means being part of the family that hires you, especially in the more important estates. When the lockdown arrived in America, earlier this year, Martha Stewart (a well-known personality in the USA) asked her staff to stay with her throughout the whole ordeal – which they did. Of course it implies that they worked during that period, but they also spent time together with the family, as they all had dinner together, every night.
This is an example of how important household staff still is today. In a world of insecurity, where we don't know if we'll have to lock ourselves up again, living in luxury surroundings and being part of a larger "family" can be the way to go for those looking to move on with their lives. The opportunities are there; you just need to look for the ones that make sense for you.