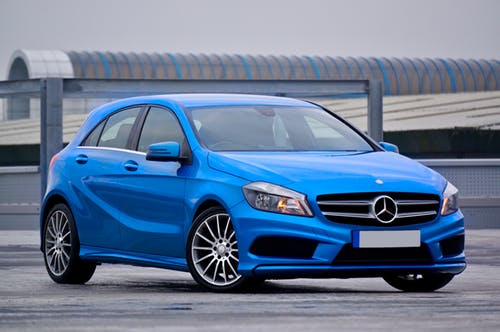 Do you want to make your car feel like a better reflection of your personality? If you spend a lot of time behind the wheel, then your vehicle will be a big part of your life, and this means that it should be an automobile which suits you. Additionally, many people find that a used car can take a while to feel like their own, especially if it has had multiple owners. There are all kinds of ways that you can personalize a vehicle to make it feel more like your own, and this could make a big difference in how you feel about the car.
Personalized Number Plates
One of the most noticeable and visible changes that you can make is to purchase personalized number plates. These are a great way to show off your personality, and there are endless good options to consider here.
Custom License Plate Frame
You could alternatively add custom license plate frames; these can personalize the car, turn people's heads, and show off your personality. They can also be easier than changing the plates, and license plate frames are not particularly common, which means they can make the car stand out on the road.
Seat Covers
If you are looking to make a change to the interior, then one of the best options is new seat covers to completely transform the inside. This is a good choice if the interior feels a little lived in, and it can modernize and freshen up the inside, especially if you opt for a bold color or a beautiful material like leather.
Steering Wheel Cover
You have your hands on the steering wheel whenever driving, so this is an area that can make a big difference in how you feel about the car. A new steering wheel cover can add personality, whether you opt for something luxurious like a wood effect, or something a bit more fun and colorful like a pink fluffy cover.
Interior Lights
Interior mood lights are a brilliant way to create a calm and relaxing feel inside the car. This might help if you often feel stressed behind the wheel. Interior mood lighting can transform the space, but just make sure that this will not be distracting for other road users.
Fragrance
Smell is an incredibly powerful sense, so changing the fragrance in a vehicle with an air freshener to something that you have chosen can make it feel more personal. This is particularly true if there is currently an unpleasant fragrance!
Dashboard Decor
Dashboard decor, such as bobbleheads, can be good fun and a way to add personality to your car. Just make sure that these do not distract you as otherwise, these could become a safety hazard.
These are just a few quick and easy ways to personalize your automobile, but there are many more to consider. A car should feel like your own so that you can feel comfortable whenever you are driving, but often this is not the case when it comes to a used car which can take a while to feel like it is yours.